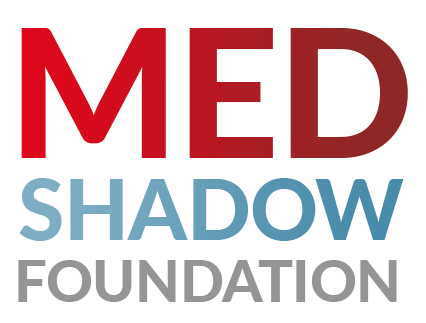 Subscribe to Updates
Get health & wellness insight updates.
Recently we've had to familiarize ourselves with yet another virus, monkeypox. As of July 25,…
Author: Suzanne B. Robotti
Less medicine and a little less food are the themes for keeping healthy this week. Be well. Breast Cancer and Hormone Treatment In a large study of published studies (meta analysis) that included more than 100,000 women, those who reported ever using MHT had a 26% higher relative risk for developing breast cancer compared with never-users. This confirms what has been known for about 20 years. What is newly discovered is that the increased risk continues for 10+ years after MHT is discontinued. In real terms for every 50 50-year olds who are taking an estrogen/progestin combination, 1 woman…
Read More
Billboards, TV ads and Internet pop-ups are increasingly promoting lung cancer screenings. Despite the touted benefits, should you go and have one done? Should you get screened for lung cancer? It certainly seems like it. Billboards, TV ads and pop-ups have increasingly appeared on my computer screen telling me that it could save my life. At the risk of bringing down the wrath of the arbitrary cancer gods, it won't save my life. I'm a never-smoker. While I was raised in an envelope of secondhand smoke (every relative near and far smoked), I've lived as an adult in a smoke-free…
Read More
MedShadow Foundation is an independent nonprofit health & wellness journalism organization focused on helping to protect lives from the side effects of medication and lower risk alternative health options.

We help protect your life and the lives of your family by making sure you have the information you need to make informed decisions about the risks, benefits and alternatives to medicines.

Even though MedShadow is nonprofit, we refuse to accept support from pharmaceutical companies or medical device manufacturers. You can be sure that our information is free from the influence of pharmaceutical companies.
FIND ARTICLES
Conditions
Symptoms & Concerns
Medications
SUPPORT
Contribute
Donate
Contact
Talk to your healthcare provider about any concerns you have about your medicines.
MedShadow Foundation does not provide medical advice, diagnosis or treatment.
This site complies with the HONcode standard for trustworthy health information: verify here.
MedShadow Foundation is a registered 501(c)(3) non-profit organization. MedShadow does not accept advertising or contributions from pharmaceutical companies, medical device manufacturers or political action organizations.
Copyright © 2022, MedShadow Foundation. all rights reserved. Designed by Dante Steward