On TikTok, influencers are taking spoonfuls of a gel-like substance out of a jar called…
Subscribe to Updates
Get health & wellness insight updates.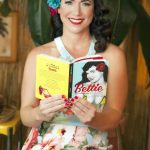 Tori Rodriguez
Tori Rodriguez, MA, LPC, AHC, is an Atlanta-based journalist, licensed psychotherapist and Ayurvedic health coach, creator of the body-positive wellness company Bettie Page Fitness, and author of two books – The Little Book of Bettie: Taking a Page from the Queen of Pinups and Bettie Page: The Lost Years. She holds a BS in psychology from Georgia State University and an MA in counseling psychology from the Georgia School of Professional Psychology. Tori has also managed a medical practice and was instrumental in developing Georgia's multi-specialty telemedicine program.
Some of the most common drugs can mess with your digestion, leaving you backed up or making a run for it. Here's how to cope. Plus, a new test that can help. When your stomach gives you trouble, you might naturally think back to your last couple of meals to try to pinpoint the cause. But it could be your medication that's giving you gastrointestinal side effects. Medications can mess with your digestive system in a variety of ways, from irritating your esophagus or stomach lining to causing stomach bleeding and ulcers. "With over 6 billion prescriptions dispensed in 2021…
Read More
MedShadow Foundation is an independent nonprofit health & wellness journalism organization focused on helping to protect lives from the side effects of medication and lower risk with alternative health options.

We help protect your life and the lives of your family by making sure you have the information you need to make informed decisions about the risks, benefits and alternatives to medicines.

Even though MedShadow is nonprofit, we refuse to accept support from pharmaceutical companies or medical device manufacturers. You can be sure that our information is free from the influence of pharmaceutical companies.
FIND ARTICLES
Conditions
Symptoms & Concerns
Medications
SUPPORT
Contribute
Donate
Contact
Talk to your healthcare provider about any concerns you have about your medicines.
MedShadow Foundation does not provide medical advice, diagnosis or treatment.
This site complies with the HONcode standard for trustworthy health information: verify here.
MedShadow Foundation is a registered 501(c)(3) non-profit organization. MedShadow does not accept advertising or contributions from pharmaceutical companies, medical device manufacturers or political action organizations.
Copyright © 2022, MedShadow Foundation. all rights reserved. Designed by Dante Steward