Dementia
Taking too many medications raises your risk of adverse events. Deprescribing—the thoughtful process of identifying problematic medications and reducing the dose or stopping those medications in a safe, effective manner that  helps people maximize their well-being—is often easier said than done, explains Cynthia Boyd, MD, MPH, director of geriatric medicine…
Hospital-induced delirium is when patients (most often elderly ones) become confused, anxious, aggressive and in some cases have verbal and physical outbursts while in the hospital. This sudden and severe change in mental status affects more than seven million hospitalized Americans each year.
Don't miss the info about "incidental findings." It could save you from too much medicine. And enjoy the report on how human contact wins over medicine with dementia patients.
The Link Between Dementia, Alzheimer's and Common Meds If you are 60+, stop taking these drugs now The evidence is piling up that many common meds can increase or possibly cause dementia and Alzheimer's (a type of dementia) in those who are 60+. Generally, these are OTC drugs used for…
Seniors with dementia face a similar risk of falls or fractures whether they are prescribed trazodone, an antidepressant, or an antipsychotic. Antipsychotics are often given to seniors with dementia because they ease the agitation and aggression commonly seen with the disease. More doctors have been turning to trazodone, an old…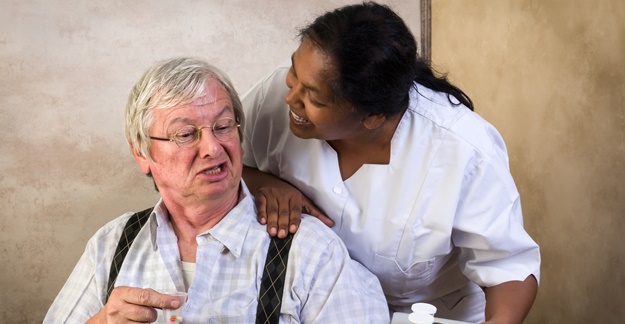 About 70% of people that take a medication for dementia take it for longer than clinical evidence shows the drug is beneficial, increasing the risk for side effects from long-term use. A new report from the AARP Public Policy Institute examined claims on almost 71,000 Medicare Advantage enrollees who were…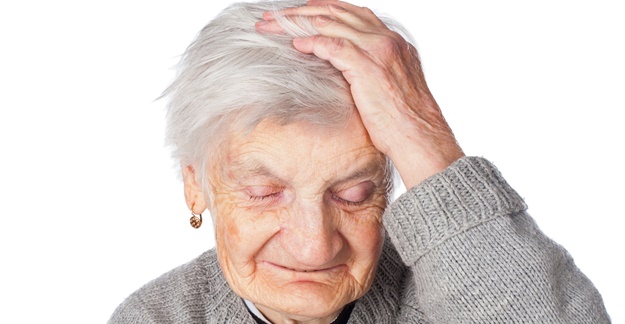 Dementia patients given a prescription opioid for pain experience many more severe side effects, such as confusion, personality changes and sedation, compared to those who received a placebo. In a trial, researchers examined 162 residents in care facilities who were diagnosed with advanced dementia and depression. Patients who were then…
Rheumatoid arthritis drugs may help prevent dementia. Analysts from NIHR (National Institute for Health Research) Southampton Biomedical Research Centre identified 3,876 patients who took disease-modifying antirheumatic drugs (DMARDs), and compared them with 1,938 patients who did not. After thoroughly examining the data, researchers discovered that those who took DMARDs had around…
Big Rise in Hospitalizations for Kids With Opioid Side Effects Researchers have found that young children are experiencing the harmful side effects of opioid painkillers at an increased rate. The research team collected data on adolescent hospital stays and examined children from 1 month to 17 years old. The preliminary…
A systematic review published in The Journal of the American Medical Association looked at all randomized controlled trials of cannabis or cannabinoids to treat medical conditions. They found 79 trials involving more than 6,400 participants. Medical marijuana prevented nausea and vomiting due to chemotherapy (47% of those using it versus…
A new study shows antipsychotic drugs hasten death for dementia patients. In the JAMA Psychiatry journal, researchers report findings from nearly 91,000 American veterans over the age of 65 with dementia. Those taking drugs called antipsychotics had outsize risks of death. Among those taking the newer, more commonly used antipsychotics,…
Researchers at University of Washington and a nonprofit called Group Health followed 3,434 adults over age 65 for more than 7 years. None of them had dementia or Alzheimer's disease when the study started. The researchers found that people who took more anticholinergic drugs were more likely to develop dementia….
A new study, published in The Journal of the American Medical Association Psychiatry, found that in 2008, 12% of women over 80 were taking benzodiazepines. These drugs have been linked to an increased risk of both falls and dementia and, according to the American Geriatrics Society, should be avoided in…
A study, published in the British Medical Journal, found that past benzodiazepine use for 3 months or more was linked to a 51% increased risk of dementia. The study involved about 2,000 cases of Alzheimer's disease in adults aged over 66 who had been prescribed benzodiazepine, the main ingredient in…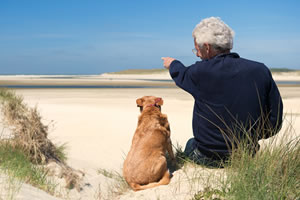 Bette Davis had it right – aging comes with its own set of problems. At least one of the problems is over-medication. It seems as if doctors are unwilling to wait and see with the elderly. Recently, a close friend nearly lost her father to side effects of drugs that…
Drugs used to treat Alzheimer's seem to have the beneficial side effect of reducing both the death rate and the heart attack rate by 35%. Caution, this is an observational study, which is basically a review of records. It does not establish "causality," meaning it could be a coincidence or…
We normally focus on long-term effects of medicines, but why hold back on good news? NYTimes reported on a study today that measured exercise and dementia. The study ran for nearly 40 years with 19k+ participants. Those who exercised the most (top 20%) had the fewest diagnoses of dementia. Those…