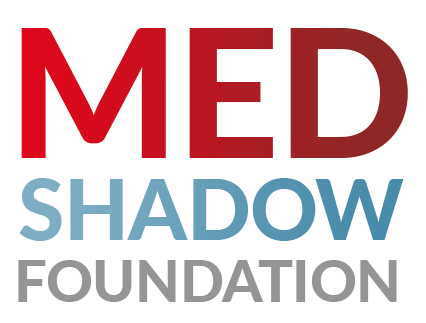 Subscribe to Updates
Get health & wellness insight updates.
Recently we've had to familiarize ourselves with yet another virus, monkeypox. As of July 25,…
Good afternoon. Hopefully, your week is off to a good start. Most recently, babies exposed to marijuana in utero have…
As marijuana is legalized — now, for recreational use in 11 states and medical use in 33 states — researchers…
Pot, marijuana, reefer — whatever you call it, cannabis is the hot, new cure (some say) for everything from PTSD…
From the outside, a person with fibromyalgia looks perfectly normal. But on the inside, it can feel like the pain…
Findout what more than 1,000 women said when asked, what do you do for your chronic pain?
Observations and initial research show that marijuana use may affect patients' responses to anesthesia on the operating table — and, depending on the patient's history of using the drug, either help or hinder their symptoms afterward in the recovery room.
Medicine that doesn't work, or if overused cases harm, sounds like bad news, but in fact, is good news. About…
Is weed a schedule 5 drug? What about ketamine or gabapentin? Here is a list of drugs by schedule from 1 – 5. Drugs in Schedules IV (4) and V (5) are considered to be the highest risk for abuse, addiction or harm.
Microdosing psychedelics is a growing trend that involves ingesting very small sub-hallucinogenic amounts of substances like LSD or dried psilocybin-containing mushrooms.
The FDA has ordered that manufacturers of transvaginal mesh products, the most common item used in pelvic organ prolapse (POP)…
MedShadow Foundation is an independent nonprofit health & wellness journalism organization focused on helping to protect lives from the side effects of medication and lower risk alternative health options.

We help protect your life and the lives of your family by making sure you have the information you need to make informed decisions about the risks, benefits and alternatives to medicines.

Even though MedShadow is nonprofit, we refuse to accept support from pharmaceutical companies or medical device manufacturers. You can be sure that our information is free from the influence of pharmaceutical companies.
FIND ARTICLES
Conditions
Symptoms & Concerns
Medications
SUPPORT
Contribute
Donate
Contact
Talk to your healthcare provider about any concerns you have about your medicines.
MedShadow Foundation does not provide medical advice, diagnosis or treatment.
This site complies with the HONcode standard for trustworthy health information: verify here.
MedShadow Foundation is a registered 501(c)(3) non-profit organization. MedShadow does not accept advertising or contributions from pharmaceutical companies, medical device manufacturers or political action organizations.
Copyright © 2022, MedShadow Foundation. all rights reserved. Designed by Dante Steward