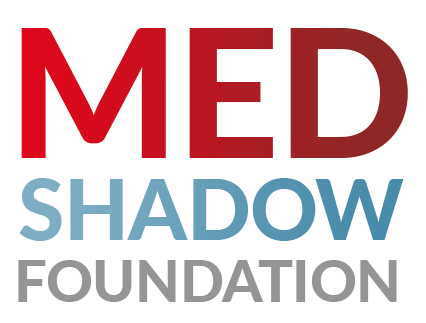 Subscribe to Updates
Get health & wellness insight updates.
Recently we've had to familiarize ourselves with yet another virus, monkeypox. As of June 9,…
Bob, a 30-year-old real estate agent, had been suffering from insomnia for 6 months before he came to see me. His problem, he told me, was falling asleep. Once he finally got to sleep, he was down for the count, but before that, he would stare at the ceiling for hours, thinking about the day that had passed and worrying about the one to come. In response to my questions, he also described other health problems, including poor digestion, fatigue and a short fuse. I asked him what other treatments he'd tried and he listed a few over-the-counter supplements and…
Read More
A common concern for patients who integrate different treatment types is the divided loyalty they feel between their practitioners. Even well-informed patients can be overwhelmed, and there is a common misconception that conventional medicine and "complementary" modalities such as acupuncture are mutually exclusive. In my practice, I try to dispel that myth, and I work hand in hand with medical doctors every day. I believe that the breadth of medical possibilities for individuals, as well as for the greater public good, is only as dynamic as the practitioners who deliver it. Building bridges works best to provide patients with excellent…
Read More
MedShadow Foundation is an independent nonprofit health & wellness journalism organization focused on helping to protect lives from the side effects of medication and lower risk alternative health options.

We help protect your life and the lives of your family by making sure you have the information you need to make informed decisions about the risks, benefits and alternatives to medicines.

Even though MedShadow is nonprofit, we refuse to accept support from pharmaceutical companies or medical device manufacturers. You can be sure that our information is free from the influence of pharmaceutical companies.
FIND ARTICLES
Conditions
Symptoms & Concerns
Medications
SUPPORT
Contribute
Donate
Contact
Talk to your healthcare provider about any concerns you have about your medicines.
MedShadow Foundation does not provide medical advice, diagnosis or treatment.
This site complies with the HONcode standard for trustworthy health information: verify here.
MedShadow Foundation is a registered 501(c)(3) non-profit organization. MedShadow does not accept advertising or contributions from pharmaceutical companies, medical device manufacturers or political action organizations.
Copyright © 2022, MedShadow Foundation. all rights reserved. Designed by Dante Steward