Mission
To help people understand the risks & benefits of medicines.


Vision
Protect lives and preserve quality of life by increasing awareness of the potential side effects of medicine.
Who We Are
We provide evidence-based, straightforward information to help people better understand the risks and benefits of the medicines they are taking or may be prescribed. In this way, patients can take a more active role in their health care to preserve their quality of life.
Our writers and editors have extensive experience covering health and medicine for national media.
Our content is guided by a medical advisory board of doctors and pharmacists that are committed to our mission.
Our articles are updated regularly and cover medical studies and other developments involving medications, supplements and the 

FDA

.
MedShadow is independent. We do not accept support from pharmaceutical companies or medical device manufacturers. This allows us to produce unbiased, trustworthy content.
What We Offer
Through our website, we empower patients with information on the risks and benefits of medicines to have more informed discussions with health care providers about treatment.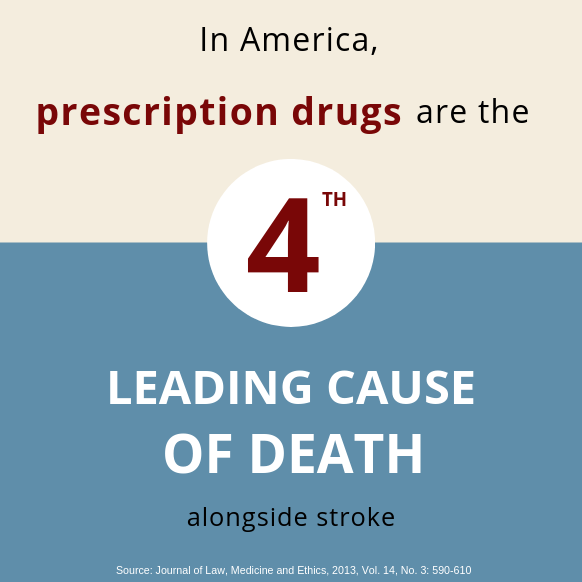 Why We Care About Side Effects
You know there are a lot of deaths from automobile accidents, but did you know that there are more deaths every year from adverse drug events (ADRs)? The numbers are startling:
1. More than 8 million adverse side effects from medications were reported to the FDA from 2012 through 2018. This includes more than 1.7 milllion deaths. (Source: FDA – FAERS)
2. There are more than 2 million serious adverse drug reactions in hospitals yearly, leading to more than 100,000 deaths. (Source: Lazarou J et al. JAMA 1998;279:1200–1205)
3. In America, adverse events from prescription drugs are the 4th leading cause of death alongside stroke and ahead of diabetes, AIDS, pneumomnia and automobile deaths. (Source: Preventable Adverse Drug Reactions: A Focus on Drug Interactions)
4. Total number of drugs consumed by Americans has risen by 85% over two decades. (Source: Consumer Reports)
5. New prescription drugs have a 1 in 5 chance of causing serious reactions after they have been approved. (Source: Quintiles IMS)
Side effects are personal. They can seriously affect you and your family's health.