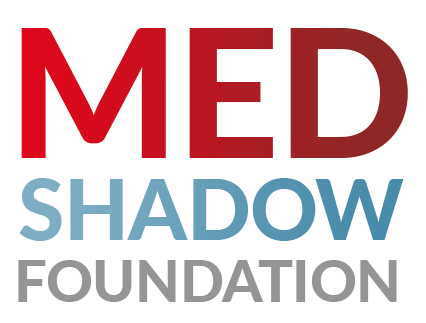 Subscribe to Updates
Get health & wellness insight updates.
Recently we've had to familiarize ourselves with yet another virus, monkeypox. As of July 25,…
Behavioral interventions are better than stimulant medication in helping children with ADHD (attention deficit/hyperactivity disorder) with completing homework. Researchers enrolled…
Last year, almost 45% of Americans aged 12 and older took prescription pain relievers, sedatives, stimulants or tranquilizers, accounting for…
Finding the right type and dose of ADHD meds for each child is trial and error. Luckily, some techniques can…
Taking stimulant medications to treat ADHD (attention deficit/hyperactivity disorder) beginning in childhood for an extended period of time does not…
The number of children diagnosed with ADHD has skyrocketed over the last 30 years. But do more kids have ADHD,…
Using a combination of methods is the key to managing ADHD without medications.  I have spent many years using an…
With new studies piling up warning of risks of stimulants on kids, are the risks of ADHD meds worth the…
According to a new study from the University of Pennsylvania, two-thirds of women who have lumpectomies for breast cancer are…
These drugs that students believe give them a competitive academic edge actually have harmful short and long term side effects…
"More than 10,000 American toddlers 2 and 3 years old are being medicated for ADHD outside established pediatric guidelines." (NYT)…
MedShadow Foundation is an independent nonprofit health & wellness journalism organization focused on helping to protect lives from the side effects of medication and lower risk alternative health options.

We help protect your life and the lives of your family by making sure you have the information you need to make informed decisions about the risks, benefits and alternatives to medicines.

Even though MedShadow is nonprofit, we refuse to accept support from pharmaceutical companies or medical device manufacturers. You can be sure that our information is free from the influence of pharmaceutical companies.
FIND ARTICLES
Conditions
Symptoms & Concerns
Medications
SUPPORT
Contribute
Donate
Contact
Talk to your healthcare provider about any concerns you have about your medicines.
MedShadow Foundation does not provide medical advice, diagnosis or treatment.
This site complies with the HONcode standard for trustworthy health information: verify here.
MedShadow Foundation is a registered 501(c)(3) non-profit organization. MedShadow does not accept advertising or contributions from pharmaceutical companies, medical device manufacturers or political action organizations.
Copyright © 2022, MedShadow Foundation. all rights reserved. Designed by Dante Steward