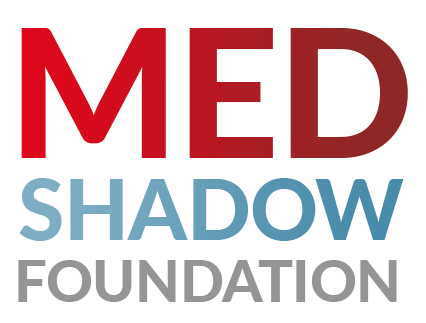 Subscribe to Updates
Get health & wellness insight updates.
Recently we've had to familiarize ourselves with yet another virus, monkeypox. As of June 9,…
Researchers have managed to create artificial red blood cells that can transport medication. Compared to the popular anticoagulant Warfarin, NOAC's…
High blood pressure and heart disease meds, statins, dairy and Coumadin can all have bad interactions with certain drugs. Make sure you're not blocking the effectiveness of your meds with your food.
Warfarin was the standard anticoagulant, but now we have a whole new group. Read on for a comparison of Coumadin to Xarelto, Eliquis and Pradaxa.
Prescription heart medications are so common — millions of Americans currently take at least one to treat everything from high blood pressure and high cholesterol to heart failure and stroke — that it's easy to assume that they are easy on your system, that the side effects must be minor because so many people take them. Not so. One of the two top reasons patients give for not taking heart drugs as prescribed is "fear of side effects."
This is part 2 of a 2-part series on drugs whose side effects send seniors to the emergency room. Part…
Doctors and patients need to be aware of drug-drug interactions between medications used to lower cholesterol and those used to…
Headache. Aching or injured back. Sore muscles or joints after overdoing it on the tennis or basketball court or golf…
Xarelto, one of the newer generation of blood thinners, was approved by the FDA in 2011. It's making news lately…
How to safely take prescriptions and reduce interactions with food, alcohol and OTC drugs. Many of us are getting better…
MedShadow Foundation is an independent nonprofit health & wellness journalism organization focused on helping to protect lives from the side effects of medication and lower risk alternative health options.

We help protect your life and the lives of your family by making sure you have the information you need to make informed decisions about the risks, benefits and alternatives to medicines.

Even though MedShadow is nonprofit, we refuse to accept support from pharmaceutical companies or medical device manufacturers. You can be sure that our information is free from the influence of pharmaceutical companies.
FIND ARTICLES
Conditions
Symptoms & Concerns
Medications
SUPPORT
Contribute
Donate
Contact
Talk to your healthcare provider about any concerns you have about your medicines.
MedShadow Foundation does not provide medical advice, diagnosis or treatment.
This site complies with the HONcode standard for trustworthy health information: verify here.
MedShadow Foundation is a registered 501(c)(3) non-profit organization. MedShadow does not accept advertising or contributions from pharmaceutical companies, medical device manufacturers or political action organizations.
Copyright © 2022, MedShadow Foundation. all rights reserved. Designed by Dante Steward