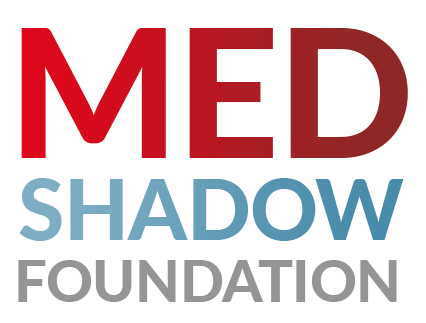 Subscribe to Updates
Get health & wellness insight updates.
These resources will help you find the answers you need when your doctor hands you…

Emma Yasinski
I am a freelance science and medical journalist, fascinated by how the scientific process leads to incredible discoveries, but also can lead to publication bias leaning toward positive findings and minimizing negatives. With a bachelor's degree in neuroscience from Lafayette College and a Master's in Science and Medical Journalism from Boston University, I've written about clinical trial transparency, organ donation, and basic molecular biology for publications like The Scientist, The Atlantic, Undark.org, Kaiser Health News, and more. At MedShadow, I research and write about the sometimes unexpected ways that medicines can affect us, and what we can do if and when it does.
Recently we've had to familiarize ourselves with yet another virus, monkeypox. As of July 25, the CDC has reported nearly 3,000 cases of Monkeypox.  At the June 10 teleconference, Raj Punjabi, MD, senior director for Global Health Security and Biodefense, emphasized, "We have the tools to protect people from this disease. We have tests for monkeypox. We have vaccines for monkeypox, and we have treatments for monkeypox." Still, it's important to remain vigilant and seek out testing and care if you or someone close to you shows signs of having been exposed to monkeypox. Here's what you need to know.…
Read More
MedShadow Foundation is an independent nonprofit health & wellness journalism organization focused on helping to protect lives from the side effects of medication and lower risk alternative health options.

We help protect your life and the lives of your family by making sure you have the information you need to make informed decisions about the risks, benefits and alternatives to medicines.

Even though MedShadow is nonprofit, we refuse to accept support from pharmaceutical companies or medical device manufacturers. You can be sure that our information is free from the influence of pharmaceutical companies.
FIND ARTICLES
Conditions
Symptoms & Concerns
Medications
SUPPORT
Contribute
Donate
Contact
Talk to your healthcare provider about any concerns you have about your medicines.
MedShadow Foundation does not provide medical advice, diagnosis or treatment.
This site complies with the HONcode standard for trustworthy health information: verify here.
MedShadow Foundation is a registered 501(c)(3) non-profit organization. MedShadow does not accept advertising or contributions from pharmaceutical companies, medical device manufacturers or political action organizations.
Copyright © 2022, MedShadow Foundation. all rights reserved. Designed by Dante Steward