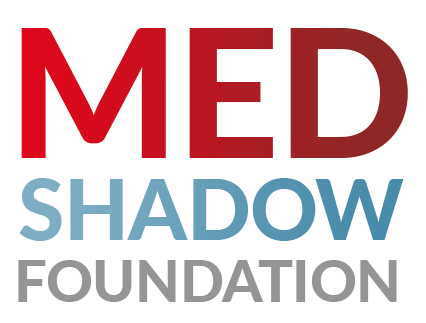 Subscribe to Updates
Get health & wellness insight updates.
Recently we've had to familiarize ourselves with yet another virus, monkeypox. As of July 25,…
In 2018, two young men were found dead in their respective bathrooms in Texas after using a concentrated powder form…
If you watch television, you've likely seen the commercials for the JAK (Janus kinase) inhibitors Xeljanz and Rinvoq that make…
When Matthew Feshbach, then an investor, first heard about a California company developing treatments for a variety of diseases using stem cells derived from a patient's own fat cells (autologous adipose-derived cells), he thought, That's the biggest idea I've ever heard.
Every drug has a side effect. For that reason, a drug that doesn't work must be removed from use. Drugs…
The FDA has issued another warning about the herbal supplement kratom, this time noting that unsafe levels of heavy metals…
The Trump administration has named Ned Sharpless, MD, currently director of the National Cancer Institute (NCI), to become the interim…
The announcement last week took just about everyone by surprise. Scott Gottlieb, MD, the FDA's well-respected commissioner, would be stepping…
FDA Commissioner Scott Gottlieb is resigning from his post within a month. His decision has surprised many as he is…
One of the FDA's biggest campaigns last year was to stem the dramatic rise in teen e-cigarette and vaping use.…
Today marks the 25th day that the federal government has been shut down, the longest in US history. Some 800,000…
MedShadow Foundation is an independent nonprofit health & wellness journalism organization focused on helping to protect lives from the side effects of medication and lower risk alternative health options.

We help protect your life and the lives of your family by making sure you have the information you need to make informed decisions about the risks, benefits and alternatives to medicines.

Even though MedShadow is nonprofit, we refuse to accept support from pharmaceutical companies or medical device manufacturers. You can be sure that our information is free from the influence of pharmaceutical companies.
FIND ARTICLES
Conditions
Symptoms & Concerns
Medications
SUPPORT
Contribute
Donate
Contact
Talk to your healthcare provider about any concerns you have about your medicines.
MedShadow Foundation does not provide medical advice, diagnosis or treatment.
This site complies with the HONcode standard for trustworthy health information: verify here.
MedShadow Foundation is a registered 501(c)(3) non-profit organization. MedShadow does not accept advertising or contributions from pharmaceutical companies, medical device manufacturers or political action organizations.
Copyright © 2022, MedShadow Foundation. all rights reserved. Designed by Dante Steward