Alzheimer's disease is scary. While pharmaceutical treatments exist, their effectiveness is minimal at best, and…
Subscribe to Updates
Get health & wellness insight updates.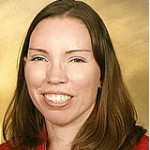 Madeline Vann
Madeline Vann, MPH, is a freelance health journalist based in Williamsburg, VA. She has a Master of Public Health degree from Tulane University in New Orleans and over a decade of experience as a health and medical freelance writer. Her writing has appeared in HealthDay, Everydayhealth.com, the Huffington Post, Costco Connection, the New Orleans Times-Picayune, the Huntsville Times, and numerous internal and external corporate and academic publications.
"When your whole body is a giant toothache, nothing fixes it," observes Charley Pavlosky, 65, recalling the systemic pain that plagued him 14 years ago. A lifelong athlete, he was familiar with the aches and pains of being active – he'd even had surgery to repair a disc – but this was new to him. His chronic pain was so severe that he was only getting two hours of sleep a night, and during the day he experienced anxiety and panic attacks. The Santa Barbara, Calif., resident found a comprehensive nonpharmaceutical pain management program developed by spine surgeon David Hanscom,…
Read More
MedShadow Foundation is an independent nonprofit health & wellness journalism organization focused on helping to protect lives from the side effects of medication and lower risk with alternative health options.

We help protect your life and the lives of your family by making sure you have the information you need to make informed decisions about the risks, benefits and alternatives to medicines.

Even though MedShadow is nonprofit, we refuse to accept support from pharmaceutical companies or medical device manufacturers. You can be sure that our information is free from the influence of pharmaceutical companies.
FIND ARTICLES
Conditions
Symptoms & Concerns
Medications
SUPPORT
Contribute
Donate
Contact
Talk to your healthcare provider about any concerns you have about your medicines.
MedShadow Foundation does not provide medical advice, diagnosis or treatment.
This site complies with the HONcode standard for trustworthy health information: verify here.
MedShadow Foundation is a registered 501(c)(3) non-profit organization. MedShadow does not accept advertising or contributions from pharmaceutical companies, medical device manufacturers or political action organizations.
Copyright © 2022, MedShadow Foundation. all rights reserved. Designed by Dante Steward