Alzheimer's disease is scary. While pharmaceutical treatments exist, their effectiveness is minimal at best, and…
Subscribe to Updates
Get health & wellness insight updates.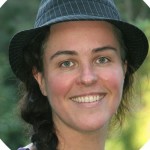 Jedha Dening
Jedha Dening (MNutr) is a freelance health writer, copywriter, and research reporter with a passion for crafting compelling stories that make a difference.
Skin does so much — it protects us from germs, ultraviolet radiation, viruses and infections. It helps regulate body temperature and acts as an immune warning against infections.. It's no wonder we often assume that products applied to the skin can't hurt it. Some, including Proactiv, have serious side effects.  Unfortunately, skincare products are an area the FDA doesn't tightly regulate, despite the fact that many skincare products contain ingredients that can be harmful to our health. Many people aren't aware that over-the-counter acne treatments list only the more common side effects on their product labels — they fail to…
Read More
MedShadow Foundation is an independent nonprofit health & wellness journalism organization focused on helping to protect lives from the side effects of medication and lower risk with alternative health options.

We help protect your life and the lives of your family by making sure you have the information you need to make informed decisions about the risks, benefits and alternatives to medicines.

Even though MedShadow is nonprofit, we refuse to accept support from pharmaceutical companies or medical device manufacturers. You can be sure that our information is free from the influence of pharmaceutical companies.
FIND ARTICLES
Conditions
Symptoms & Concerns
Medications
SUPPORT
Contribute
Donate
Contact
Talk to your healthcare provider about any concerns you have about your medicines.
MedShadow Foundation does not provide medical advice, diagnosis or treatment.
This site complies with the HONcode standard for trustworthy health information: verify here.
MedShadow Foundation is a registered 501(c)(3) non-profit organization. MedShadow does not accept advertising or contributions from pharmaceutical companies, medical device manufacturers or political action organizations.
Copyright © 2022, MedShadow Foundation. all rights reserved. Designed by Dante Steward