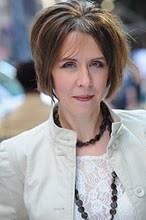 Every morning, I swallow a little white pill in the hope that it will keep me from losing my breasts — or my life — to the disease that's already taken so much from so many women in my family.
The drug is tamoxifen, a selective estrogen receptor modulator that reduces the effects of estrogen in most parts of the body. The disease I'm running from is breast cancer. And the hope is that this pill will alter my destiny. Breast cancer cells need estrogen to grow and tamoxifen works by blocking hormone receptors on those cells so that estrogen doesn't attach to those receptors.
My maternal grandmother died of breast cancer. So did her mother. My mother and aunt are both alive and well, but not without significant pain and sacrifice. Both had breast cancer and lost both of their breasts. My mother developed ovarian cancer too, 10 years after she beat breast cancer.
That's when I pushed for genetic testing, and when we learned that the cancer that plagues our family is likely due to inherited BRCA2 mutations. Women who have a BRCA2 mutation (one of the so-called "breast cancer genes") have a 45% chance of developing breast cancer by age 70, compared to an approximately 8% risk for women in the general population, according to the National Cancer Institute. Women with a BRCA2 mutation also face a significantly higher risk of ovarian cancer — between 11% and 17% by the time they reach 70, compared to 1.3% for women in the general population.
DO YOU HAVE A SIDE EFFECTS STORY TO TELL?
Do you have a story to tell about an experience with a prescription or over-the counter medicine? Send us a brief description of your story, and we'll get back to you about creating a published version.
Email Us at [email protected]
Weighing Removal of Breasts and Ovaries
I can decrease my risk of both breast and ovarian cancer by having those organs removed. That's the choice Angelina Jolie famously made a few years ago. A test showed that Jolie had the BRCA1 mutation — which also greatly raises the risk of breast and ovarian cancers — and her mother, grandmother and aunt had all died from cancer.
I watched my mother go through her mastectomy and recovery, and know the process is far from pain-free. Plus, I like my breasts and my ovaries. They're important components of my sexuality, health and well-being. I don't want to surrender them if I don't have to.
Ask Your Doctor About Chemoprevention If:
You have a strong family history of breast cancer
You have a known genetic mutation that increases your risk of cancer, such as BRCA1, BRCA2 or PALB2
You've ever had a breast biopsy
You've ever been diagnosed with atypical ductal hyperplasia (ADH)
But on the other hand, I see the devastation cancer treatment has wreaked on my mother's body. Some days, it's hard for her walk because chemotherapy damaged the nerves in her feet. Her lung problems are likely related to the many doses of radiation to her chest. I'd like to avoid all that too, if I can.
A 5-Year Course of Tamoxifen
So I swallow the white pill. I'm 1-1/2 years into a prescribed 5-year course of tamoxifen.
Chemoprevention, or the use of chemical agents to prevent cancer, is one option for women who are at high risk of developing breast cancer. Prophylactic, preventive surgeries — what Angelina Jolie chose — are another. Watching and waiting is yet another.
Chemoprevention is perhaps the option that is least widely discussed. According to a 2015 article in the New England Journal of Medicine, "even though the benefit-risk ratios for chemopreventive agents are favorable for many women… these agents are infrequently prescribed and infrequently used… Studies focusing on high-risk women show that many physicians are reluctant to prescribe these agents… Numerous other studies have documented the reluctance of women — even women who are considered high-risk — to take tamoxifen, mainly because of a fear of side effects."
Chemoprevention Can Reduce Cancer Risk, But With Side Effects
Studies have shown that chemoprevention with either tamoxifen or raloxifene — the latter is also a selective estrogen receptor modulator — can decrease the risk of cancer by about half in high-risk women. But both drugs carry significant risks. Both drugs can cause menopausal symptoms, including hot flashes, night sweats, vaginal dryness and weight gain. Both also increase the risk of developing blood clots, and tamoxifen increases a woman's risk of developing uterine cancer.
Shikha Jain, MD, an oncologist at Northwestern Memorial Hospital in Chicago, helps high-risk women weigh the pros and cons of chemoprevention. "In most breast cancer prevention studies, the overall risk of blood clots developing over the years of treatment was less than 1%," she says. "Now, if you've had a serious blood clot in the past, your risk could be higher. In that case, we wouldn't recommend chemoprevention."
Similarly, for most women, the risk of developing uterine cancer as a side effect of chemoprevention is very low. "In one study of women who were on tamoxifen for up to 5 years, specifically to lower their risk of breast cancer, less than 1% of those women developed uterine cancer," Dr. Jain says.
Still, the decision is not an easy one. Here, 2 women share their experiences with chemoprevention.
Laury Watts
Age: 39
Risk Factors: Family history of breast cancer and PALB2 mutation
On Tamoxifen: since May 2017
"Right off the bat, my oncologist threw tamoxifen at me. I was hesitant. I told her, 'I don't want it to ruin my bones.' She was like, 'Would you rather get cancer, or brittle bones?' It was like she didn't have any sympathy for me… I wavered for 2 months before I started taking it."
Side Effects: Irregular periods, "stiffness in my bones"
The Doctor Says: "I typically recommend vitamin D and calcium supplementation in premenopausal women if there are no contraindications." – Dr. Jain
Takeaway: "I feel like I shouldn't have taken it. I felt fine. I didn't have cancer. But I also understand that I'm lowering the risk as I'm taking it. I'm on it now, so I might as well stick it out."
Kelly Miller
Age: 51
Risk Factor: Diagnosis of atypical ductal hyperplasia (ADH)
On Tamoxifen: for 2.5 years
"I started on the tamoxifen so I would feel like I was doing something. I didn't have any other options except the preventive mastectomy."
Side Effects: Decreased libido, hot flashes, insomnia, night sweats, increased emotional stability
The Doctor Says: "If patients are having severe symptoms that affect their lives on a day-to-day basis, we can use medications to help. Effexor (venlafaxine) is the one I use the most. It's been shown to be very helpful with hot flashes." – Dr. Jain
Takeaway: "It's definitely scary, but isn't it amazing that science can tell us that we are prone for a certain thing? At least we have the choice of whether or not to take a pill to try and fight it off."