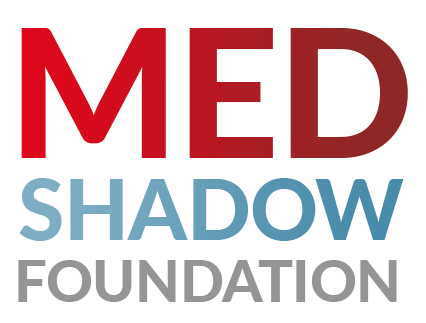 Subscribe to Updates
Get health & wellness insight updates.
Recently we've had to familiarize ourselves with yet another virus, monkeypox. As of July 25,…
What is bipolar disorder? Bipolar disorder, formerly called manic depression, is a mental disorder characterized by drastic and intense shifts…
Anxiety is a normal reaction to stress, but for some people, it can become overwhelming and debilitating. People with types…
Breast cancer occurs when malignant tumors develop in the breast, often in the lobules (the milk-producing glands) or in the…
The United States is in the grips of an unseen epidemic of harm from the excessive prescribing of medications. If nothing is done to change current practices, medication overload will contribute to the premature deaths of 150,000 older Americans over the next decade and reduce the quality of life for millions more.
Courtesy University of Buffalo
Alzheimer's disease is a brain disorder characterized by a slow decline in memory, thinking and reasoning skills. It's not the…
Nearly 16 million Americans are currently practicing some form of yoga. Yoga continues to rise in popularity because it's a…
Malaria is a mosquito-borne disease caused by a parasite. People with malaria often experience fever, chills and flu-like illness. Left untreated,…
All the antimalarial drugs are taken before, during and for a period of time after traveling to the area of…
Sleep On average, most adults require 7 or 8 hours of sleep to function well. Adolescents need an average of…
MedShadow Foundation is an independent nonprofit health & wellness journalism organization focused on helping to protect lives from the side effects of medication and lower risk alternative health options.

We help protect your life and the lives of your family by making sure you have the information you need to make informed decisions about the risks, benefits and alternatives to medicines.

Even though MedShadow is nonprofit, we refuse to accept support from pharmaceutical companies or medical device manufacturers. You can be sure that our information is free from the influence of pharmaceutical companies.
FIND ARTICLES
Conditions
Symptoms & Concerns
Medications
SUPPORT
Contribute
Donate
Contact
Talk to your healthcare provider about any concerns you have about your medicines.
MedShadow Foundation does not provide medical advice, diagnosis or treatment.
This site complies with the HONcode standard for trustworthy health information: verify here.
MedShadow Foundation is a registered 501(c)(3) non-profit organization. MedShadow does not accept advertising or contributions from pharmaceutical companies, medical device manufacturers or political action organizations.
Copyright © 2022, MedShadow Foundation. all rights reserved. Designed by Dante Steward