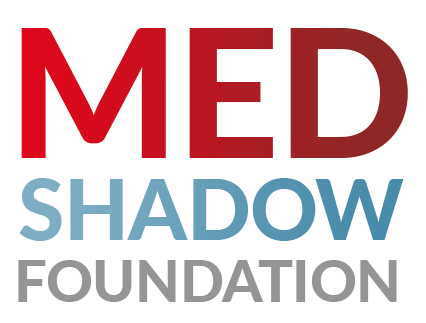 Subscribe to Updates
Get health & wellness insight updates.
Recently we've had to familiarize ourselves with yet another virus, monkeypox. As of July 25,…
A drug overdose can happen to anyone, whether you're taking a prescription after a surgery, suffering from an opioid-use disorder…
You've heard about misreported causes of death a lot recently. For example, the debate rages on about the actual number…
On July 12, 2016, my son died of a heroin overdose, alone in his apartment bathroom in Los Angeles. Had…
Taking certain medications may prevent the emergency contraceptive pill — better known as the "morning after pill" — from working…
The antipsychotic medication Zyprexa (olanzapine) appears to be effective in preventing the nausea and vomiting associated with chemotherapy. The trial…
There's a straight line between the overprescribing of opioid painkillers and the devastating crisis of heroin addiction in the US.…
Nasal spray formulation of naloxone hydrochloride, to be sold as Narcan and indicated for emergency treatment of opioid overdose, won…
We have all seen the TV ads for popular prescription drugs. One shows a young woman running through a field…
It seems hopeless – The heartbreaking news of another celeb, this time Philip Seymour Hoffman, dying through addiction makes life…
MedShadow Foundation is an independent nonprofit health & wellness journalism organization focused on helping to protect lives from the side effects of medication and lower risk alternative health options.

We help protect your life and the lives of your family by making sure you have the information you need to make informed decisions about the risks, benefits and alternatives to medicines.

Even though MedShadow is nonprofit, we refuse to accept support from pharmaceutical companies or medical device manufacturers. You can be sure that our information is free from the influence of pharmaceutical companies.
FIND ARTICLES
Conditions
Symptoms & Concerns
Medications
SUPPORT
Contribute
Donate
Contact
Talk to your healthcare provider about any concerns you have about your medicines.
MedShadow Foundation does not provide medical advice, diagnosis or treatment.
This site complies with the HONcode standard for trustworthy health information: verify here.
MedShadow Foundation is a registered 501(c)(3) non-profit organization. MedShadow does not accept advertising or contributions from pharmaceutical companies, medical device manufacturers or political action organizations.
Copyright © 2022, MedShadow Foundation. all rights reserved. Designed by Dante Steward