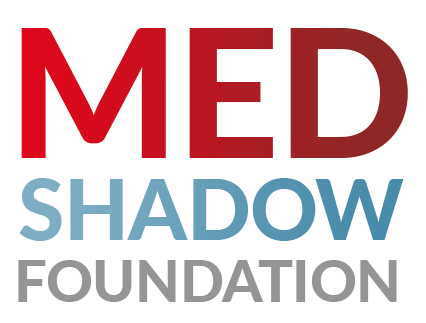 Subscribe to Updates
Get health & wellness insight updates.
Recently we've had to familiarize ourselves with yet another virus, monkeypox. As of June 9,…
"When your whole body is a giant toothache, nothing fixes it," observes Charley Pavlosky, 65, recalling the systemic pain that…
As yoga continues to rise in popularity, it may help reduce the use of medications for some common medical conditions.…
Here are some tips on getting started with a variety of relaxation techniques. You may want to do them with your child — parenting is stressful too!
You may very well want to go for that outdoor stroll or hop onto a yoga mat after two new…
About one out of three people that use complementary medicine – such as herbal remedies, acupuncture or yoga – do…
Complementary therapies should be just that: a complement, not a substitute, for proven treatments. Don't rely on them alone. Complementary…
Yoga and exercise may help reduce the pain associated with cancer treatment. Researchers at the University of Rochester found that…
Back pain is the most common kind of chronic pain. It's also a near-ubiquitous form of acute, short-lived pain after…
For men undergoing radiation therapy for prostate cancer, doing yoga may be one way to alleviate side effects associated with…
Nearly 16 million Americans are currently practicing some form of yoga. Yoga continues to rise in popularity because it's a…
MedShadow Foundation is an independent nonprofit health & wellness journalism organization focused on helping to protect lives from the side effects of medication and lower risk alternative health options.

We help protect your life and the lives of your family by making sure you have the information you need to make informed decisions about the risks, benefits and alternatives to medicines.

Even though MedShadow is nonprofit, we refuse to accept support from pharmaceutical companies or medical device manufacturers. You can be sure that our information is free from the influence of pharmaceutical companies.
FIND ARTICLES
Conditions
Symptoms & Concerns
Medications
SUPPORT
Contribute
Donate
Contact
Talk to your healthcare provider about any concerns you have about your medicines.
MedShadow Foundation does not provide medical advice, diagnosis or treatment.
This site complies with the HONcode standard for trustworthy health information: verify here.
MedShadow Foundation is a registered 501(c)(3) non-profit organization. MedShadow does not accept advertising or contributions from pharmaceutical companies, medical device manufacturers or political action organizations.
Copyright © 2022, MedShadow Foundation. all rights reserved. Designed by Dante Steward