Alzheimer's disease is scary. While pharmaceutical treatments exist, their effectiveness is minimal at best, and…
Subscribe to Updates
Get health & wellness insight updates.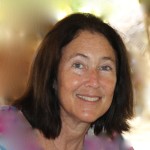 Diane Archer
Diane Archer is the founder and CEO of JustCareUSA.org, a digital platform for baby boomers and carers. She began her career in health advocacy in 1989 as the founder and president of the Medicare Rights Center.
The New York Times reports on nutritional psychiatrists who advise people to eat as little processed foods, meat and dairy products as possible in order to ease anxiety and mild depression. Is it possible that how you feel turns on what you eat? For your mental health, nutritional psychiatrists recommend you feed your brain a rainbow of natural foods. Dr. Drew Ramsey, a nutritional psychiatrist, recommends eating oysters because they have vitamin B12 and omega-3 fatty acids. According to some studies, B12 can keep your brain from shrinking. And, you are at risk for suicide and depression without adequate omega-3 fatty…
Read More
MedShadow Foundation is an independent nonprofit health & wellness journalism organization focused on helping to protect lives from the side effects of medication and lower risk with alternative health options.

We help protect your life and the lives of your family by making sure you have the information you need to make informed decisions about the risks, benefits and alternatives to medicines.

Even though MedShadow is nonprofit, we refuse to accept support from pharmaceutical companies or medical device manufacturers. You can be sure that our information is free from the influence of pharmaceutical companies.
FIND ARTICLES
Conditions
Symptoms & Concerns
Medications
SUPPORT
Contribute
Donate
Contact
Talk to your healthcare provider about any concerns you have about your medicines.
MedShadow Foundation does not provide medical advice, diagnosis or treatment.
This site complies with the HONcode standard for trustworthy health information: verify here.
MedShadow Foundation is a registered 501(c)(3) non-profit organization. MedShadow does not accept advertising or contributions from pharmaceutical companies, medical device manufacturers or political action organizations.
Copyright © 2022, MedShadow Foundation. all rights reserved. Designed by Dante Steward