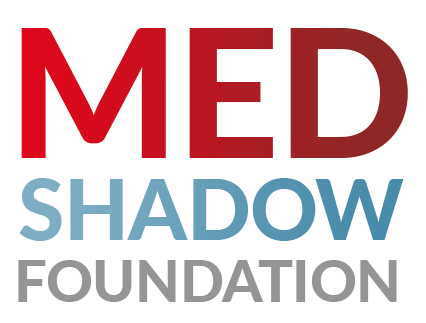 Subscribe to Updates
Get health & wellness insight updates.
These resources will help you find the answers you need when your doctor hands you…
Browsing:
Issues Related to Healthcare
As an independent health-driven nonprofit, MedShadow's mission is to ensure that all people have information on the risks and benefits…
First off, no one should be taking health advice or trust news from an Instagram posting or a Twitter or…
During this Halloween season, the FDA is reminding people that candy can have side effects too. They're looking at you,…
Abilify and Abilify MyCite are prescribed for bi-polar, depression, ADHD, autism, schizophrenia and more. For some it's a life saver, but for others Abilify's side effects can include diabetes, suicidal thoughts, sexual dysfunction and more. Read this 2-part series on the pros and cons of Abilify.
A series of hypertension drug recalls has been making news since last year. If you hear a drug you are…
The Trump administration has named Ned Sharpless, MD, currently director of the National Cancer Institute (NCI), to become the interim…
By Diane Archer JustCareUSA Jim Tananbaum, a former biotech executive and the founder and CEO of Forsite Capital, explains in…
The announcement last week took just about everyone by surprise. Scott Gottlieb, MD, the FDA's well-respected commissioner, would be stepping…
More than a million adverse events related to medical devices have been hidden in an FDA database not accessible to…
FDA Commissioner Scott Gottlieb is resigning from his post within a month. His decision has surprised many as he is…
MedShadow Foundation is an independent nonprofit health & wellness journalism organization focused on helping to protect lives from the side effects of medication and lower risk alternative health options.

We help protect your life and the lives of your family by making sure you have the information you need to make informed decisions about the risks, benefits and alternatives to medicines.

Even though MedShadow is nonprofit, we refuse to accept support from pharmaceutical companies or medical device manufacturers. You can be sure that our information is free from the influence of pharmaceutical companies.
FIND ARTICLES
Conditions
Symptoms & Concerns
Medications
SUPPORT
Contribute
Donate
Contact
Talk to your healthcare provider about any concerns you have about your medicines.
MedShadow Foundation does not provide medical advice, diagnosis or treatment.
This site complies with the HONcode standard for trustworthy health information: verify here.
MedShadow Foundation is a registered 501(c)(3) non-profit organization. MedShadow does not accept advertising or contributions from pharmaceutical companies, medical device manufacturers or political action organizations.
Copyright © 2022, MedShadow Foundation. all rights reserved. Designed by Dante Steward