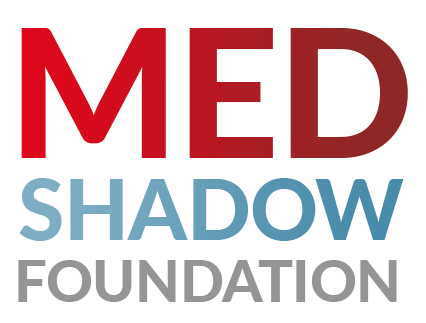 Subscribe to Updates
Get health & wellness insight updates.
Recently we've had to familiarize ourselves with yet another virus, monkeypox. As of July 25,…
Some Americans suffer from a depression that keeps them from feeling any pleasure, called anhedonia. Can virtual reality help them?…
These days, it seems that everyone is recommending particular diets to improve your health. And, lots of people, including Consumer Reports,…
The New York Times reports on nutritional psychiatrists who advise people to eat as little processed foods, meat and dairy products…
By Diane Archer JustCareUSA Jim Tananbaum, a former biotech executive and the founder and CEO of Forsite Capital, explains in…
By Diane Archer JustCareUSA A 2016 report, published in Health Affairs, analyzes survey data on patients' experiences with the health care…
By Noah Nathan Several studies have found that proton pump inhibitors (PPIs), a class of acid reflux (heartburn) drugs such…
By Kim Witczak WoodyMatters On February 12, a joint meeting of the FDA Psychopharmacologic Drugs Advisory Committee and Drug Safety…
By Emily Shearer JustCareUSA Over-the-counter medications are drugs you can buy without a prescription to treat common problems. However, you…
By David Armstrong ProPublica This story was co-published with STAT. Not content with billions of dollars in profits from the…
By Diane Archer JustCareUSA Liz Szabo reports for Kaiser Health News about the high proportion of people who get knee…
MedShadow Foundation is an independent nonprofit health & wellness journalism organization focused on helping to protect lives from the side effects of medication and lower risk alternative health options.

We help protect your life and the lives of your family by making sure you have the information you need to make informed decisions about the risks, benefits and alternatives to medicines.

Even though MedShadow is nonprofit, we refuse to accept support from pharmaceutical companies or medical device manufacturers. You can be sure that our information is free from the influence of pharmaceutical companies.
FIND ARTICLES
Conditions
Symptoms & Concerns
Medications
SUPPORT
Contribute
Donate
Contact
Talk to your healthcare provider about any concerns you have about your medicines.
MedShadow Foundation does not provide medical advice, diagnosis or treatment.
This site complies with the HONcode standard for trustworthy health information: verify here.
MedShadow Foundation is a registered 501(c)(3) non-profit organization. MedShadow does not accept advertising or contributions from pharmaceutical companies, medical device manufacturers or political action organizations.
Copyright © 2022, MedShadow Foundation. all rights reserved. Designed by Dante Steward