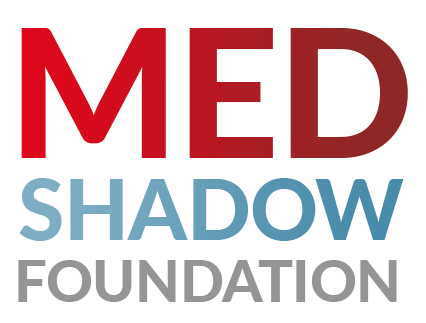 Subscribe to Updates
Get health & wellness insight updates.
Recently we've had to familiarize ourselves with yet another virus, monkeypox. As of July 25,…
Browsing:
alternative medicine
March 8, 2022 Update: Four patients total were infected with the same strain of Burkholderia pseudomallei. The bacterium is considered…
One woman's story with breast cancer, learning how cancer grows and discovering alternative methods of treating cancer.
Book Review of Everything Below the Waist: Why Health Care Needs a Feminist Revolution by Jennifer Block Jennifer Block…
Certain risk factors for breast cancer, such as age and family history, are beyond our control. But changing our diet — to eliminate certain foods and add others — can make a big difference. A healthy diet can help keep weight down, build a body's immunity and decrease the risk of breast cancer.
About one out of three people that use complementary medicine – such as herbal remedies, acupuncture or yoga – do…
Children that are given antibiotics before the age of two are more likely to become obese in childhood, according to…
Complementary therapies should be just that: a complement, not a substitute, for proven treatments. Don't rely on them alone. Complementary…
About one-third of children are taking dietary supplements, and some of them have been associated with adverse events in this…
Treatments for cancer — including chemotherapy, radiotherapy, surgery and hormone therapy — all have serious side effects, so some people…
A common concern for patients who integrate different treatment types is the divided loyalty they feel between their practitioners. Even…
MedShadow Foundation is an independent nonprofit health & wellness journalism organization focused on helping to protect lives from the side effects of medication and lower risk alternative health options.

We help protect your life and the lives of your family by making sure you have the information you need to make informed decisions about the risks, benefits and alternatives to medicines.

Even though MedShadow is nonprofit, we refuse to accept support from pharmaceutical companies or medical device manufacturers. You can be sure that our information is free from the influence of pharmaceutical companies.
FIND ARTICLES
Conditions
Symptoms & Concerns
Medications
SUPPORT
Contribute
Donate
Contact
Talk to your healthcare provider about any concerns you have about your medicines.
MedShadow Foundation does not provide medical advice, diagnosis or treatment.
This site complies with the HONcode standard for trustworthy health information: verify here.
MedShadow Foundation is a registered 501(c)(3) non-profit organization. MedShadow does not accept advertising or contributions from pharmaceutical companies, medical device manufacturers or political action organizations.
Copyright © 2022, MedShadow Foundation. all rights reserved. Designed by Dante Steward