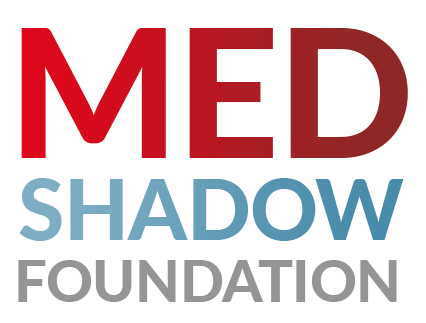 Subscribe to Updates
Get health & wellness insight updates.
Recently we've had to familiarize ourselves with yet another virus, monkeypox. As of July 25,…
Finding a drug that stops the progression of Alzheimer's disease has remained elusive to drugmakers. Does new FDA guidance help…
People's gut bacteria may cause them to experience life-threatening reactions after taking the chemo drug irinotecan, according to researchers from…
Do you take 4 pills a day? If so, you're like most Americans. Yet what are we taking all these…
Use of antipsychotic drugs in nursing home can be cut significantly by training staff to recognize certain behavior by elderly…
Men who take a drug that accounts for more than one-quarter of all the prescriptions to treat overactive bladder (OAB)…
Too many people have no idea when and how to take their meds. That's not OK. Serious drugs need serious…
A systematic review published in The Journal of the American Medical Association looked at all randomized controlled trials of cannabis…
A new study shows antipsychotic drugs hasten death for dementia patients. In the JAMA Psychiatry journal, researchers report findings from…
Researchers at University of Washington and a nonprofit called Group Health followed 3,434 adults over age 65 for more than…
A new study, published in The Journal of the American Medical Association Psychiatry, found that in 2008, 12% of women…
MedShadow Foundation is an independent nonprofit health & wellness journalism organization focused on helping to protect lives from the side effects of medication and lower risk alternative health options.

We help protect your life and the lives of your family by making sure you have the information you need to make informed decisions about the risks, benefits and alternatives to medicines.

Even though MedShadow is nonprofit, we refuse to accept support from pharmaceutical companies or medical device manufacturers. You can be sure that our information is free from the influence of pharmaceutical companies.
FIND ARTICLES
Conditions
Symptoms & Concerns
Medications
SUPPORT
Contribute
Donate
Contact
Talk to your healthcare provider about any concerns you have about your medicines.
MedShadow Foundation does not provide medical advice, diagnosis or treatment.
This site complies with the HONcode standard for trustworthy health information: verify here.
MedShadow Foundation is a registered 501(c)(3) non-profit organization. MedShadow does not accept advertising or contributions from pharmaceutical companies, medical device manufacturers or political action organizations.
Copyright © 2022, MedShadow Foundation. all rights reserved. Designed by Dante Steward