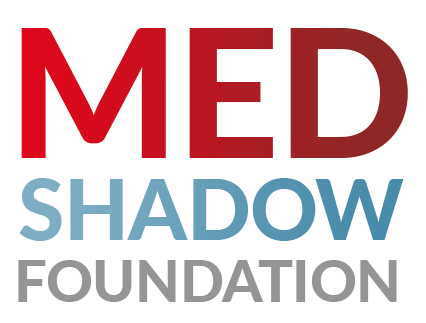 Subscribe to Updates
Get health & wellness insight updates.
These resources will help you find the answers you need when your doctor hands you…
If you suffer from anxiety, panic disorder, or insomnia, your doctor may have prescribed you what's known as benzodiazepines (or…
Anxiety can be debilitating. Anxiety meds might help, but learn about the possible side effects and consider the options of alternative medicines.
Is weed a schedule 5 drug? What about ketamine or gabapentin? Here is a list of drugs by schedule from 1 – 5. Drugs in Schedules IV (4) and V (5) are considered to be the highest risk for abuse, addiction or harm.
The number of prescriptions for benzodiazepines, a class of tranquilizing drugs, has increased dramatically, and benzodiazepine-related overdose deaths have increased…
What were the most popular stories we published in 2018? Our Top 10 includes two stories on drugs that have…
Although tranquilizer drugs known as benzodiazepines are only meant for short-term use, about one-third of older adults who get a…
By Christy Huff, MD KevinMD.org As physicians, we are experts at prescribing medications. However, we often fail miserably when it…
Patients who were reported to be allergic to penicillin were 50% more likely to experience surgical site infections (SSI), according…
Over half of Americans are misusing their prescription drugs — such as taking too much of a drug they are…
Scott Stossel knows about prescription drugs and their side effects. Since the age of 10, he has been treated with…
MedShadow Foundation is an independent nonprofit health & wellness journalism organization focused on helping to protect lives from the side effects of medication and lower risk alternative health options.

We help protect your life and the lives of your family by making sure you have the information you need to make informed decisions about the risks, benefits and alternatives to medicines.

Even though MedShadow is nonprofit, we refuse to accept support from pharmaceutical companies or medical device manufacturers. You can be sure that our information is free from the influence of pharmaceutical companies.
FIND ARTICLES
Conditions
Symptoms & Concerns
Medications
SUPPORT
Contribute
Donate
Contact
Talk to your healthcare provider about any concerns you have about your medicines.
MedShadow Foundation does not provide medical advice, diagnosis or treatment.
This site complies with the HONcode standard for trustworthy health information: verify here.
MedShadow Foundation is a registered 501(c)(3) non-profit organization. MedShadow does not accept advertising or contributions from pharmaceutical companies, medical device manufacturers or political action organizations.
Copyright © 2022, MedShadow Foundation. all rights reserved. Designed by Dante Steward