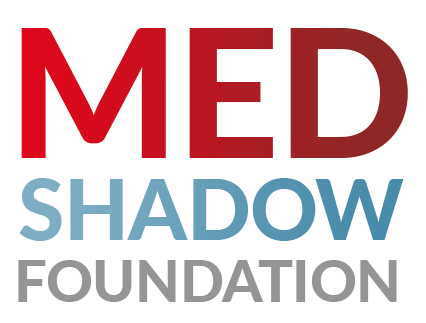 Subscribe to Updates
Get health & wellness insight updates.
Recently we've had to familiarize ourselves with yet another virus, monkeypox. As of July 25,…
Gabapentin (Neurontin, Lyrica) can be effective but the side effects can be "horrible." And there are specific risks for 15-24-year olds.
From the outside, a person with fibromyalgia looks perfectly normal. But on the inside, it can feel like the pain…
Is weed a schedule 5 drug? What about ketamine or gabapentin? Here is a list of drugs by schedule from 1 – 5. Drugs in Schedules IV (4) and V (5) are considered to be the highest risk for abuse, addiction or harm.
Sad news this week: Drugs causing suicide and the FDA's shortcuts in approving the drugs. Read on: Gabapentin Suicide, overdose…
Patricia Braden liked hiking for hours in the woods and walking her Corgi-mix dog near her home in Greensboro, NC.…
The newest generation of oral contraceptive pills may help to reduce the risk of ovarian cancer in young women. Prior…
The FDA recently issued a warning that kratom is unsafe. But did the FDA ignore scientific evidence — as well…
In an effort to combat the opioid epidemic, doctors may be overprescribing anti-seizure drugs as an alternative,according to a letter…
Lyrica (pregabalin) is no better for treating sciatica than a placebo, and has far more side effects. A new study…
Fibromyalgia is one of those conditions that frustrates doctors and patients. Some question it's even a real thing, although the…
MedShadow Foundation is an independent nonprofit health & wellness journalism organization focused on helping to protect lives from the side effects of medication and lower risk alternative health options.

We help protect your life and the lives of your family by making sure you have the information you need to make informed decisions about the risks, benefits and alternatives to medicines.

Even though MedShadow is nonprofit, we refuse to accept support from pharmaceutical companies or medical device manufacturers. You can be sure that our information is free from the influence of pharmaceutical companies.
FIND ARTICLES
Conditions
Symptoms & Concerns
Medications
SUPPORT
Contribute
Donate
Contact
Talk to your healthcare provider about any concerns you have about your medicines.
MedShadow Foundation does not provide medical advice, diagnosis or treatment.
This site complies with the HONcode standard for trustworthy health information: verify here.
MedShadow Foundation is a registered 501(c)(3) non-profit organization. MedShadow does not accept advertising or contributions from pharmaceutical companies, medical device manufacturers or political action organizations.
Copyright © 2022, MedShadow Foundation. all rights reserved. Designed by Dante Steward