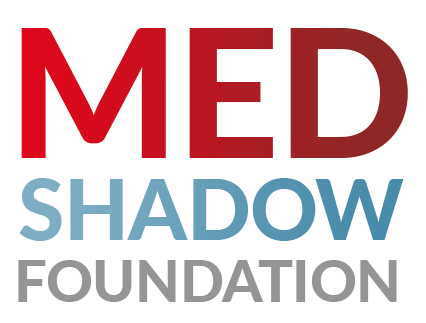 Subscribe to Updates
Get health & wellness insight updates.
These resources will help you find the answers you need when your doctor hands you…
In early September, while picking up a prescription refill at my local pharmacy, I noticed signs all over the store…
Patients and doctors are clamoring to recall Essure, a nickel-based birth control device implanted into a woman's fallopian tubes to…
Breast cancer patients met with the FDA in April to talk about living with this disease and to describe how…
Since Nuplazid launched in June 2016, the FDA has received more than 700 reports of deaths linked to it. The…
The rest of the world has sunscreens with more advanced ingredients than in the US. Why are we behind in…
Bayer will stop selling Essure, a permanent birth control device, by the end of the year. Why? Because of patients…
Complementary therapies should be just that: a complement, not a substitute, for proven treatments. Don't rely on them alone. Complementary…
Patients who need Rx opioids for chronic pain say it has been getting harder to obtain them. How do you…
Many FDA advisory committee members later receive kickbacks from the very pharma companies whose drug they approved. How can we…
While many drugs are being approved more rapidly, are they much of an improvement over existing medications? What are the…
MedShadow Foundation is an independent nonprofit health & wellness journalism organization focused on helping to protect lives from the side effects of medication and lower risk alternative health options.

We help protect your life and the lives of your family by making sure you have the information you need to make informed decisions about the risks, benefits and alternatives to medicines.

Even though MedShadow is nonprofit, we refuse to accept support from pharmaceutical companies or medical device manufacturers. You can be sure that our information is free from the influence of pharmaceutical companies.
FIND ARTICLES
Conditions
Symptoms & Concerns
Medications
SUPPORT
Contribute
Donate
Contact
Talk to your healthcare provider about any concerns you have about your medicines.
MedShadow Foundation does not provide medical advice, diagnosis or treatment.
This site complies with the HONcode standard for trustworthy health information: verify here.
MedShadow Foundation is a registered 501(c)(3) non-profit organization. MedShadow does not accept advertising or contributions from pharmaceutical companies, medical device manufacturers or political action organizations.
Copyright © 2022, MedShadow Foundation. all rights reserved. Designed by Dante Steward