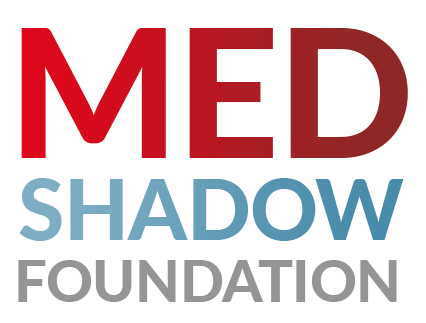 Subscribe to Updates
Get health & wellness insight updates.
These resources will help you find the answers you need when your doctor hands you…
Prenatal vitamins help ensure that a fetus has everything it needs to develop. Research indicates that too little — or too much — of certain substances during pregnancy can increase the child's chances of having autism.
In the quest to discover the causes for Autism Spectrum Disorder (ASD), influenza (H1N1) vaccine can be taken off the…
Is it possible that vitamin D can ward off cancer, cardiovascular diseases, diabetes, metabolic disorders, depression, infectious diseases, autoimmune diseases, mortality and even autism? Readers of health articles have been deluged by such stories.
As a measles outbreak continues to impact some states, a new study finds that getting the measles, mumps and rubella…
Kids with autism taking antipsychotics are more likely to experience side effects, according to a study from Swansea University. Researchers…
A new class of oral drugs for treating the most common type of breast cancer, known as cyclin-dependent kinase (CDK)…
Patients with polyneuropathy – a type of nerve damage characterized by numbness and burning pain in parts of the body…
Acetaminophen, better known under the brand name Tylenol, is an over-the-counter pain- and fever-reducing medication that is generally considered safe…
Child and adolescent psychiatrist Dr. Candida Fink discusses the issues surrounding the use of antipsychotics in children and what you…
You have an 83x greater chance of being hit by lightning than having an adverse effect from a vaccine. So…
MedShadow Foundation is an independent nonprofit health & wellness journalism organization focused on helping to protect lives from the side effects of medication and lower risk alternative health options.

We help protect your life and the lives of your family by making sure you have the information you need to make informed decisions about the risks, benefits and alternatives to medicines.

Even though MedShadow is nonprofit, we refuse to accept support from pharmaceutical companies or medical device manufacturers. You can be sure that our information is free from the influence of pharmaceutical companies.
FIND ARTICLES
Conditions
Symptoms & Concerns
Medications
SUPPORT
Contribute
Donate
Contact
Talk to your healthcare provider about any concerns you have about your medicines.
MedShadow Foundation does not provide medical advice, diagnosis or treatment.
This site complies with the HONcode standard for trustworthy health information: verify here.
MedShadow Foundation is a registered 501(c)(3) non-profit organization. MedShadow does not accept advertising or contributions from pharmaceutical companies, medical device manufacturers or political action organizations.
Copyright © 2022, MedShadow Foundation. all rights reserved. Designed by Dante Steward