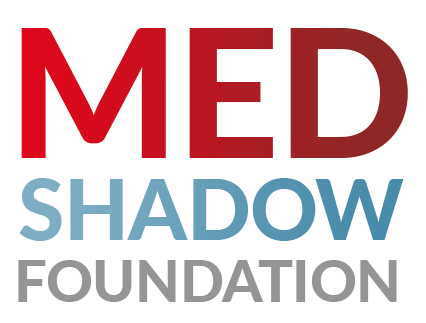 Subscribe to Updates
Get health & wellness insight updates.
These resources will help you find the answers you need when your doctor hands you…
Browsing:
birth control pills
Some of the most common drugs can mess with your digestion, leaving you backed up or making a run for…
Learn about the side effects of "The Pill", and other hormonal birth control methods.
The newest generation of oral contraceptive pills may help to reduce the risk of ovarian cancer in young women. Prior…
The psychedelic MDMA, better known as the party drug ecstasy, could become a treatment for post-traumatic stress disorder (PTSD)after the…
Though birth control pills, also known as oral contraceptives or "the pill," are commonly prescribed, understanding all the facts about…
The new health care bill going through Congress will likely cut birth control from health plan coverage. What are the…
The tragedy of DES began 60 years ago as pregnant women took the synthetic estrogen that had dangerous side effects.…
Taking certain medications may prevent the emergency contraceptive pill — better known as the "morning after pill" — from working…
Everyone knows not to mix alcohol and prescription medicines, right? But the math indicates a lot of people are doing…
A University of Nottingham study found that using newer contraceptives was linked to anywhere from a two- to more than…
MedShadow Foundation is an independent nonprofit health & wellness journalism organization focused on helping to protect lives from the side effects of medication and lower risk alternative health options.

We help protect your life and the lives of your family by making sure you have the information you need to make informed decisions about the risks, benefits and alternatives to medicines.

Even though MedShadow is nonprofit, we refuse to accept support from pharmaceutical companies or medical device manufacturers. You can be sure that our information is free from the influence of pharmaceutical companies.
FIND ARTICLES
Conditions
Symptoms & Concerns
Medications
SUPPORT
Contribute
Donate
Contact
Talk to your healthcare provider about any concerns you have about your medicines.
MedShadow Foundation does not provide medical advice, diagnosis or treatment.
This site complies with the HONcode standard for trustworthy health information: verify here.
MedShadow Foundation is a registered 501(c)(3) non-profit organization. MedShadow does not accept advertising or contributions from pharmaceutical companies, medical device manufacturers or political action organizations.
Copyright © 2022, MedShadow Foundation. all rights reserved. Designed by Dante Steward