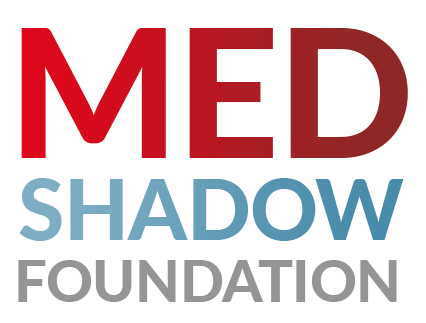 Subscribe to Updates
Get health & wellness insight updates.
Recently we've had to familiarize ourselves with yet another virus, monkeypox. As of July 25,…
Unlike COVID-19, the flu has a vaccination. Officials are renewing the annual call to encourage healthy individuals to get a flu shot. Even though the flu shot is not a perfect vaccine and offers only 40% to 60% protection from infection, it can provide enormous benefits. 
Medications Perpetuate the Diagnosis: As a registered nurse with a sincere passion for what I do, I'm very frequently in…
In early September, while picking up a prescription refill at my local pharmacy, I noticed signs all over the store…
It's that time of the year again… time for everyone to get their flu shot. So what are you afraid…
The flu medication Tamiflu (oseltamivir) is not associated with an increased risk of suicide among children, according to a new…
The FDA is advising consumers to take precautions when considering drugs that claim to prevent, treat or cure the flu…
The flu vaccine is only 25% effective against the worst strain of the virus, according to a new report from…
As if a fierce flu season wasn't bad enough, a new study has found that the virus can increase your…
A 6-year-old girl from Northern Texas tried jumping out of a window after taking the popular flu prevention medication Tamiflu.…
Patients who are taking stronger doses of medications to lower high blood pressure may experience serious side effects, such as…
MedShadow Foundation is an independent nonprofit health & wellness journalism organization focused on helping to protect lives from the side effects of medication and lower risk alternative health options.

We help protect your life and the lives of your family by making sure you have the information you need to make informed decisions about the risks, benefits and alternatives to medicines.

Even though MedShadow is nonprofit, we refuse to accept support from pharmaceutical companies or medical device manufacturers. You can be sure that our information is free from the influence of pharmaceutical companies.
FIND ARTICLES
Conditions
Symptoms & Concerns
Medications
SUPPORT
Contribute
Donate
Contact
Talk to your healthcare provider about any concerns you have about your medicines.
MedShadow Foundation does not provide medical advice, diagnosis or treatment.
This site complies with the HONcode standard for trustworthy health information: verify here.
MedShadow Foundation is a registered 501(c)(3) non-profit organization. MedShadow does not accept advertising or contributions from pharmaceutical companies, medical device manufacturers or political action organizations.
Copyright © 2022, MedShadow Foundation. all rights reserved. Designed by Dante Steward