On TikTok, influencers are taking spoonfuls of a gel-like substance out of a jar called…
Subscribe to Updates
Get health & wellness insight updates.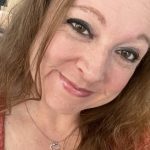 Melissa Finley
After more than two decades working in the journalism industry, I have certainly come to realize just how valuable, and sadly rare, fair and unbiased information truly is. There may be no more crucial of a field than that of health in which that is even more necessary. From rapidly losing my mother to colon cancer at a young age, to my own lifelong illnesses requiring daily medication, to the medical needs of my teen children, I know first-hand how important the dissemination of this information is. As a single mother, I also carry the burden of making medical choices for two unique individuals, as I have since their premature entrances into this world, both being directly whisked to NICU for care at birth. I have long been a purist when it comes to journalism. Show me facts. Show me science. Tell me the truth. Cite your sources. Yet, this honest, truthful form of media is hard to come by these days. I am blessed to have found a non-profit that does just that in MedShadow. I am honored to share my talents in the editorial field for such a worthy cause: to educate the public about medical conditions, forms of treatments, and health and wellness topics with honest and unbiased information, not paid for nor influenced by major pharmaceutical companies. Everyone is impacted by health concerns. Each human being has medical needs, from simply sustaining a healthy lifestyle, to seeking the best, individualized treatments. All people have a need for information about the medical field. Knowing that the articles and stories shared on MedShadow can help people better understand the facts fills me with a dutiful purpose and passion to deliver the very best! I obtained my Bachelor's of Arts degree in Journalism from Pennsylvania State University (WE ARE!). I have previously worked with the Philadelphia Inquirer, as well as AOL. After many years in a freelance role, working for myself, I am honored to join the MedShadow team to deliver fair, unbiased medical news to the world! I currently reside in Warren, Pa. (in the Allegheny National Forest) with my two amazing children, my loving chi, "The Mighty Quinn," and my children's two cats: Stinky and Archimedes. I am a member of and passionate supporter of the LGBTQ community. I enjoy reading, writing, the beach, and spending time with the two amazing young people I'm honored to have shared my genetics with, as imperfect as they may be.
If you visit the doctor from time to time for anything other than a routine checkup, it's likely that at some point you've received a prescription for a type of drug called corticosteroids. These are commonly prescribed in the US, and they are used in almost every medical specialty. In a study of short-term corticosteroid use, researchers at the University of Michigan found that one in five American adults with commercial health insurance had been prescribed a median of six days of corticosteroids at least once over a three-year period. While its importance is undeniable, you should know corticosteroids such…
Read More
MedShadow Foundation is an independent nonprofit health & wellness journalism organization focused on helping to protect lives from the side effects of medication and lower risk with alternative health options.

We help protect your life and the lives of your family by making sure you have the information you need to make informed decisions about the risks, benefits and alternatives to medicines.

Even though MedShadow is nonprofit, we refuse to accept support from pharmaceutical companies or medical device manufacturers. You can be sure that our information is free from the influence of pharmaceutical companies.
FIND ARTICLES
Conditions
Symptoms & Concerns
Medications
SUPPORT
Contribute
Donate
Contact
Talk to your healthcare provider about any concerns you have about your medicines.
MedShadow Foundation does not provide medical advice, diagnosis or treatment.
This site complies with the HONcode standard for trustworthy health information: verify here.
MedShadow Foundation is a registered 501(c)(3) non-profit organization. MedShadow does not accept advertising or contributions from pharmaceutical companies, medical device manufacturers or political action organizations.
Copyright © 2022, MedShadow Foundation. all rights reserved. Designed by Dante Steward