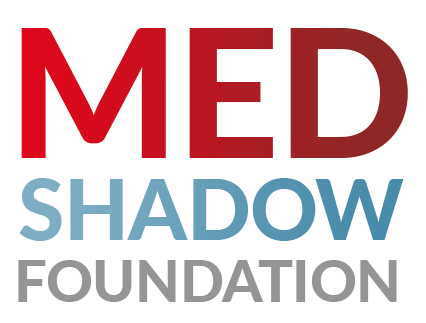 Subscribe to Updates
Get health & wellness insight updates.
Recently we've had to familiarize ourselves with yet another virus, monkeypox. As of July 25,…
Alice Queen used oral contraceptives for years, but they caused her "intense pain and swollen breasts all the time," she…
Those who have experienced migraines know that they are very different from tension headaches.  A migraine "affects not just the…
Learn about the side effects of "The Pill", and other hormonal birth control methods.
When we think of drug interactions and adverse effects, we worry more about adults — and particularly seniors — who…
Patients and doctors are clamoring to recall Essure, a nickel-based birth control device implanted into a woman's fallopian tubes to…
Some really useful drugs have irksome side effects, but not all of those persist. Soldier through one or more unpleasant…
The FDA released an update regarding the association between breast implants and lymphoma. The agency is reporting that they are…
The FDA is advising consumers to take precautions when considering drugs that claim to prevent, treat or cure the flu…
Though birth control pills, also known as oral contraceptives or "the pill," are commonly prescribed, understanding all the facts about…
The tragedy of DES began 60 years ago as pregnant women took the synthetic estrogen that had dangerous side effects.…
MedShadow Foundation is an independent nonprofit health & wellness journalism organization focused on helping to protect lives from the side effects of medication and lower risk alternative health options.

We help protect your life and the lives of your family by making sure you have the information you need to make informed decisions about the risks, benefits and alternatives to medicines.

Even though MedShadow is nonprofit, we refuse to accept support from pharmaceutical companies or medical device manufacturers. You can be sure that our information is free from the influence of pharmaceutical companies.
FIND ARTICLES
Conditions
Symptoms & Concerns
Medications
SUPPORT
Contribute
Donate
Contact
Talk to your healthcare provider about any concerns you have about your medicines.
MedShadow Foundation does not provide medical advice, diagnosis or treatment.
This site complies with the HONcode standard for trustworthy health information: verify here.
MedShadow Foundation is a registered 501(c)(3) non-profit organization. MedShadow does not accept advertising or contributions from pharmaceutical companies, medical device manufacturers or political action organizations.
Copyright © 2022, MedShadow Foundation. all rights reserved. Designed by Dante Steward