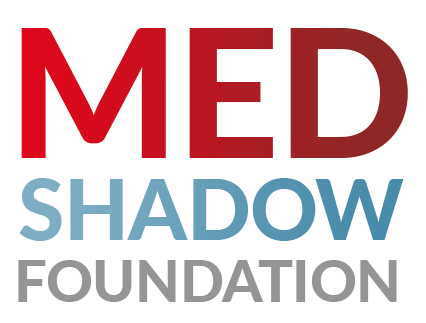 Subscribe to Updates
Get health & wellness insight updates.
Recently we've had to familiarize ourselves with yet another virus, monkeypox. As of July 25,…
The anesthetic ketamine is increasingly being used off-label for depression. The drug seems to work rapidly, but its long-term side…
If you take a medication for a psychiatric condition, you may have experienced troubled sleep — insomnia, daytime sleepiness, or…
Some people who use medications to quit smoking experience psychiatric side effects. Now researchers say they have identified characteristics in…
Ritalin, Vyvanse, Adderall are often used for ADHD management. Are they safe? Are there alternatives?
We all know that smoking can lead to major health issues and that it can worsen other medical conditions. Quitting…
"It's like, if the side effects make me just as depressed, what's the point?" Antidepressant med side effects can make you tired, gain weight and depressed.
By Diane Archer JustCareUSA.org Smoking is the top cause for preventable death in the US. If you smoke, the good…
The FDA gave accelerated approval to the biologic Keytruda (pembrolizumab) for patients whose solid cancer tumors have a specific genetic…
The FDA has identified 10 drugs — that treat everything from obesity to arthritis –- that have possible safety issues…
Millions of Americans take an antidepressant daily. But a growing volume of research is indicating the pills may only provide…
MedShadow Foundation is an independent nonprofit health & wellness journalism organization focused on helping to protect lives from the side effects of medication and lower risk alternative health options.

We help protect your life and the lives of your family by making sure you have the information you need to make informed decisions about the risks, benefits and alternatives to medicines.

Even though MedShadow is nonprofit, we refuse to accept support from pharmaceutical companies or medical device manufacturers. You can be sure that our information is free from the influence of pharmaceutical companies.
FIND ARTICLES
Conditions
Symptoms & Concerns
Medications
SUPPORT
Contribute
Donate
Contact
Talk to your healthcare provider about any concerns you have about your medicines.
MedShadow Foundation does not provide medical advice, diagnosis or treatment.
This site complies with the HONcode standard for trustworthy health information: verify here.
MedShadow Foundation is a registered 501(c)(3) non-profit organization. MedShadow does not accept advertising or contributions from pharmaceutical companies, medical device manufacturers or political action organizations.
Copyright © 2022, MedShadow Foundation. all rights reserved. Designed by Dante Steward