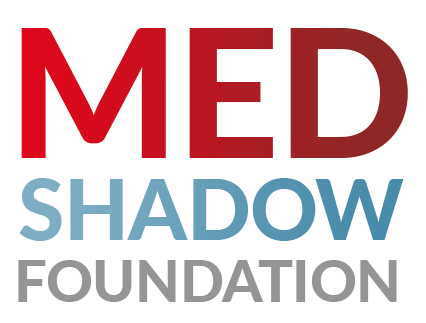 Subscribe to Updates
Get health & wellness insight updates.
Recently we've had to familiarize ourselves with yet another virus, monkeypox. As of July 25,…
Browsing:
hydroxychloroquine
Early in 2022, the FDA granted emergency use authorization to two antiviral drugs to treat COVID-19: Lagevrio (molnupiravir) and Paxlovid…
A new study is claiming that a cocktail of the mineral zinc, the anti-malaria drug hydroxychloroquine, and the antibiotic azithromycin…
A major study that showed hydroxychloroquine for COVID-19 was dangerous was revoked, leading many to believe that it is in…
It seems every time we learn something about COVID-19, it is contradicted within days. The most recent about-face still has me spinning: We were first told that COVID-19 germs spread to other people before symptoms appear, called "asymptomatic shedding," and it was estimated to happen for up to two weeks before symptoms appeared.
After months of speculation, clinical tests and a lot of hope, scientists reluctantly conclude that hydroxychloroquine is not the answer…
New study shows that HCQ increases chance of death in COVID-19 patients. Additionally, research shows promising hope for a new HIV drug. Should acetaminophen be used more frequently for sports injuries?
Many people turn to the over-the-counter drug Pepcid (famotidine) after they've eaten spicy food, and a new trial is testing…
Have we become afraid of death? Were people a millennium or two ago less afraid? What is worse: to die or to take untested drugs that hurt me before I die anyway?
Taking medical advice from someone who isn't a doctor is risky and potentially life-threatening. Here's why.
A hundred or more clinical trials are underway testing a variety of drugs for coronavirus. What are these clinical trials we keep hearing about? If I have COVID should I join a trial?
MedShadow Foundation is an independent nonprofit health & wellness journalism organization focused on helping to protect lives from the side effects of medication and lower risk alternative health options.

We help protect your life and the lives of your family by making sure you have the information you need to make informed decisions about the risks, benefits and alternatives to medicines.

Even though MedShadow is nonprofit, we refuse to accept support from pharmaceutical companies or medical device manufacturers. You can be sure that our information is free from the influence of pharmaceutical companies.
FIND ARTICLES
Conditions
Symptoms & Concerns
Medications
SUPPORT
Contribute
Donate
Contact
Talk to your healthcare provider about any concerns you have about your medicines.
MedShadow Foundation does not provide medical advice, diagnosis or treatment.
This site complies with the HONcode standard for trustworthy health information: verify here.
MedShadow Foundation is a registered 501(c)(3) non-profit organization. MedShadow does not accept advertising or contributions from pharmaceutical companies, medical device manufacturers or political action organizations.
Copyright © 2022, MedShadow Foundation. all rights reserved. Designed by Dante Steward