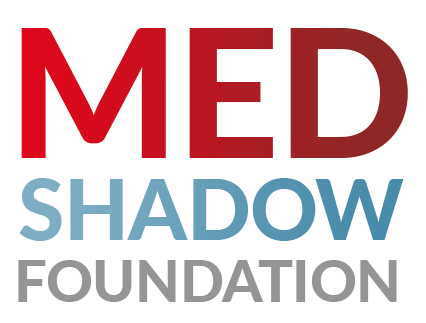 Subscribe to Updates
Get health & wellness insight updates.
These resources will help you find the answers you need when your doctor hands you…
Browsing:
Healthy Skeptic 2
Bob R.'s New York City doctor told him his cholesterol was high and prescribed statins. After taking the statins for…
When you see a news story or read an article about a drug on a website or TV or in a magazine that has ads for that drug, how independent do you think the facts are in that offering?
Editor's Note 11/23/2021: Researchers recently published data showing that 41% of patients on the therapeutic dose of Adhuhelm in clinical…
If your chemotherapy drug is making you feel miserable, you might be able to have your dose lowered without it…
America has been in an opioid overdose crisis for more than 10 years. For nearly all that time, the medical community has understood that opioid addiction often starts at home with a legitimate prescription
Happy Independence Day weekend! This is the most important holiday to MedShadow because we celebrate our ongoing independence from pharmaceutical…
As recently as last fall, I was dead set against getting the COVID-19 vaccine. I thought the trials were rushed,…
Like you, I've heard a lot about the Frontline Doctors organization that materialized, seemingly, out of nowhere to stand on…
At MedShadow, we envision a world where pharmacies encourage people to exercise, not just take pills, and where doctors feel responsibility to restore joy in their patients' lives, not just remove sickness. 
Q. A visitor to www.MedShadow.org asked: "I've used Retin-A daily as an anti-aging cream for 15 or more years. Is…
MedShadow Foundation is an independent nonprofit health & wellness journalism organization focused on helping to protect lives from the side effects of medication and lower risk alternative health options.

We help protect your life and the lives of your family by making sure you have the information you need to make informed decisions about the risks, benefits and alternatives to medicines.

Even though MedShadow is nonprofit, we refuse to accept support from pharmaceutical companies or medical device manufacturers. You can be sure that our information is free from the influence of pharmaceutical companies.
FIND ARTICLES
Conditions
Symptoms & Concerns
Medications
SUPPORT
Contribute
Donate
Contact
Talk to your healthcare provider about any concerns you have about your medicines.
MedShadow Foundation does not provide medical advice, diagnosis or treatment.
This site complies with the HONcode standard for trustworthy health information: verify here.
MedShadow Foundation is a registered 501(c)(3) non-profit organization. MedShadow does not accept advertising or contributions from pharmaceutical companies, medical device manufacturers or political action organizations.
Copyright © 2022, MedShadow Foundation. all rights reserved. Designed by Dante Steward