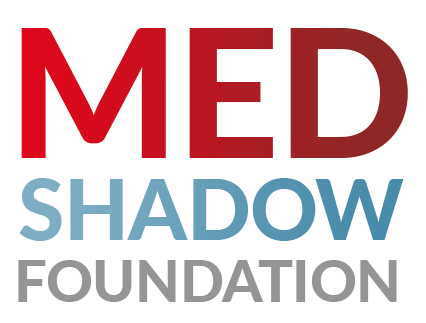 Subscribe to Updates
Get health & wellness insight updates.
Recently we've had to familiarize ourselves with yet another virus, monkeypox. As of July 25,…
Diabetes symptoms can be so mild that many people don't even know they have it. Those who are diagnosed may…
Over the past decade, the Food and Drug Administration (FDA) has initiated or supported recalls on a handful of drugs,…
Good morning, all. We hope you're hanging tough and that your week is off to a splendid start. As for…
A petition was filed on June 24 that called for a black box warning for SGLT-2 inhibitors that are being…
In a major and concerning diabetes drug recall, the FDA has asked five companies to recall their versions of extended-release…
The FDA has issued a recall of two drugs–NP Thyroid and Metformin–after testing revealed that they weren't up to code.…
"Long story short, I was diagnosed with type 2 diabetes in the emergency room. I don't really remember what happened. I only remember a nurse struggling to put in an IV line. My A1c was a whopping 14 and was warned that if I didn't take control of my life I would be a repeat customer."
Millions of seniors that take herbal supplements in addition to prescription drugs may be at risk for potentially serious supplement-drug…
Taking into account a person's sex and BMI (body mass index) can help health care providers not only provide the…
Switching from metformin – the standard drug treatment for type 2 diabetes – to sulfonylureas – a second-line treatment for diabetes…
MedShadow Foundation is an independent nonprofit health & wellness journalism organization focused on helping to protect lives from the side effects of medication and lower risk alternative health options.

We help protect your life and the lives of your family by making sure you have the information you need to make informed decisions about the risks, benefits and alternatives to medicines.

Even though MedShadow is nonprofit, we refuse to accept support from pharmaceutical companies or medical device manufacturers. You can be sure that our information is free from the influence of pharmaceutical companies.
FIND ARTICLES
Conditions
Symptoms & Concerns
Medications
SUPPORT
Contribute
Donate
Contact
Talk to your healthcare provider about any concerns you have about your medicines.
MedShadow Foundation does not provide medical advice, diagnosis or treatment.
This site complies with the HONcode standard for trustworthy health information: verify here.
MedShadow Foundation is a registered 501(c)(3) non-profit organization. MedShadow does not accept advertising or contributions from pharmaceutical companies, medical device manufacturers or political action organizations.
Copyright © 2022, MedShadow Foundation. all rights reserved. Designed by Dante Steward