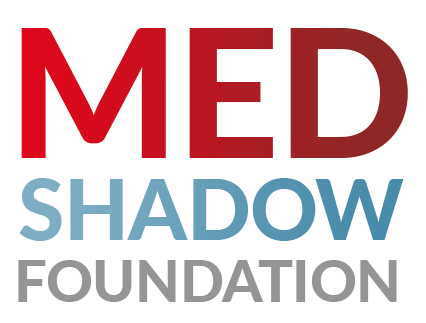 Subscribe to Updates
Get health & wellness insight updates.
These resources will help you find the answers you need when your doctor hands you…
On July 12, 2016, my son died of a heroin overdose, alone in his apartment bathroom in Los Angeles. Had…
Do we have a game-changer for treating alcohol abuse? Several medications, when combined with therapy and support, are enabling some patients to cut back on alcohol intake or have fewer heavy drinking days.
Healthcare professionals should feel confident in continuing to prescribe naltrexone for opioid and alcohol addiction as the drug doesn't cause…
What were the most popular stories we published in 2018? Our Top 10 includes two stories on drugs that have…
Using medication in combination with behavioral interventions may help you lose weight, though the addition of drugs can lead to…
The FDA is encouraging drugmakers to develop longer-acting medications to treat opioid addiction. But will the potentially high price tag…
Taking magnesium is safe for depression and has efficacy comparable to prescription SSRI (selective serotonin reuptake inhibitors) antidepressants. Researchers at…
The FDA gave accelerated approval to the biologic Keytruda (pembrolizumab) for patients whose solid cancer tumors have a specific genetic…
The FDA has identified 10 drugs — that treat everything from obesity to arthritis –- that have possible safety issues…
Pharmaceutical giant Pfizer has agreed to develop a code of conduct regarding the marketing of opioid drugs in an effort…
MedShadow Foundation is an independent nonprofit health & wellness journalism organization focused on helping to protect lives from the side effects of medication and lower risk alternative health options.

We help protect your life and the lives of your family by making sure you have the information you need to make informed decisions about the risks, benefits and alternatives to medicines.

Even though MedShadow is nonprofit, we refuse to accept support from pharmaceutical companies or medical device manufacturers. You can be sure that our information is free from the influence of pharmaceutical companies.
FIND ARTICLES
Conditions
Symptoms & Concerns
Medications
SUPPORT
Contribute
Donate
Contact
Talk to your healthcare provider about any concerns you have about your medicines.
MedShadow Foundation does not provide medical advice, diagnosis or treatment.
This site complies with the HONcode standard for trustworthy health information: verify here.
MedShadow Foundation is a registered 501(c)(3) non-profit organization. MedShadow does not accept advertising or contributions from pharmaceutical companies, medical device manufacturers or political action organizations.
Copyright © 2022, MedShadow Foundation. all rights reserved. Designed by Dante Steward