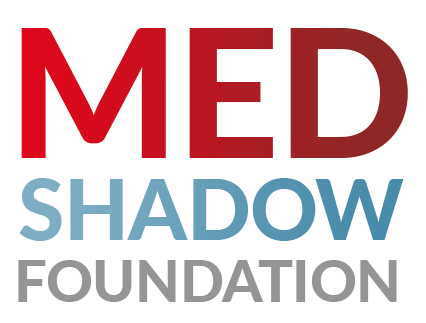 Subscribe to Updates
Get health & wellness insight updates.
Recently we've had to familiarize ourselves with yet another virus, monkeypox. As of July 25,…
A new chemotherapy drug promises to treat some patients with pediatric acute lymphoblastic leukemia (ALL) who have been unable to…
Chemo travels throughout your body and is non-selective, meaning the drugs kill any cell that divides quickly anywhere in your body. Because of that, chemo has limited effectiveness and, as is widely known, very bad side effects.  Is Artifical Intelligence the answer?
This week in the news we were reminded again of body wisdom — the body is resilient and is designed…
Your gender may influence how you experience chemotherapy side effects, as a new study has found that women are more…
Many women with early-stage breast cancer can safely avoid chemotherapy as part of their treatment, according to a major study.…
Giving patients with cancer the ability to report side effects from chemotherapy right away using an online reporting tool helps…
Exercise – such as walking or jogging – helps patients with advanced gastrointestinal cancer to cope better with the side…
Still tired, sleepless and depressed a year after cancer treatment has ended? Here's an effective, cheap, self-administered technique to feel…
The conflict created by doctors selling the drugs they prescribe is self-evident — the temptation to over-prescribe can be too…
New research from scientists at the University of Pennsylvania using a mouse model of melanoma found that combining exercise with…
MedShadow Foundation is an independent nonprofit health & wellness journalism organization focused on helping to protect lives from the side effects of medication and lower risk alternative health options.

We help protect your life and the lives of your family by making sure you have the information you need to make informed decisions about the risks, benefits and alternatives to medicines.

Even though MedShadow is nonprofit, we refuse to accept support from pharmaceutical companies or medical device manufacturers. You can be sure that our information is free from the influence of pharmaceutical companies.
FIND ARTICLES
Conditions
Symptoms & Concerns
Medications
SUPPORT
Contribute
Donate
Contact
Talk to your healthcare provider about any concerns you have about your medicines.
MedShadow Foundation does not provide medical advice, diagnosis or treatment.
This site complies with the HONcode standard for trustworthy health information: verify here.
MedShadow Foundation is a registered 501(c)(3) non-profit organization. MedShadow does not accept advertising or contributions from pharmaceutical companies, medical device manufacturers or political action organizations.
Copyright © 2022, MedShadow Foundation. all rights reserved. Designed by Dante Steward