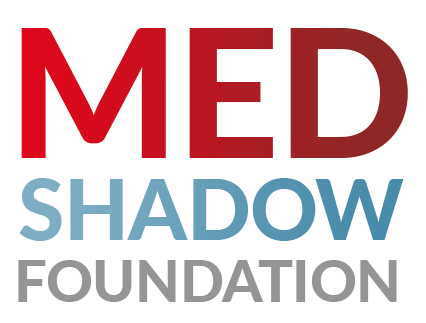 Subscribe to Updates
Get health & wellness insight updates.
Recently we've had to familiarize ourselves with yet another virus, monkeypox. As of July 25,…
Early in 2022, the FDA granted emergency use authorization to two antiviral drugs to treat COVID-19: Lagevrio (molnupiravir) and Paxlovid…
As far back as the late 1800s, experts believed that diet could play a role in acne development. An 1885…
Eczema, also known as dermatitis, is a condition that causes red, inflamed, itchy rashes, and blistered, cracked patches of skin.…
Americans spend more than $40 billion on vitamins and supplements each year, and increasingly coenzyme Q10 (CoQ10) is making its…
Corticosteroids, also known as glucocorticoids or steroids, aren't the same as the anabolic steroids athletes misuse. Corticosteroids are used to treat…
Using corticosteroids for the long term may increase the risk of adverse events compared to occasional use, according to a…
NSAIDs (nonsteroidal anti-inflammatory drugs) are some of the most commonly used pain relievers and can either be prescribed by your…
It is estimated that more than 50 million Americans have arthritis, which is the top cause of disability in the…
A new medication approved by the FDA in March to treat psoriasis has demonstrated sustained efficacy, even after the drug…
More prudent use of non-aspirin non-steroidal anti-inflammatory drugs (NSAIDs) commonly sold over the counter, such as Advil (ibuprofen) and Aleve…
MedShadow Foundation is an independent nonprofit health & wellness journalism organization focused on helping to protect lives from the side effects of medication and lower risk alternative health options.

We help protect your life and the lives of your family by making sure you have the information you need to make informed decisions about the risks, benefits and alternatives to medicines.

Even though MedShadow is nonprofit, we refuse to accept support from pharmaceutical companies or medical device manufacturers. You can be sure that our information is free from the influence of pharmaceutical companies.
FIND ARTICLES
Conditions
Symptoms & Concerns
Medications
SUPPORT
Contribute
Donate
Contact
Talk to your healthcare provider about any concerns you have about your medicines.
MedShadow Foundation does not provide medical advice, diagnosis or treatment.
This site complies with the HONcode standard for trustworthy health information: verify here.
MedShadow Foundation is a registered 501(c)(3) non-profit organization. MedShadow does not accept advertising or contributions from pharmaceutical companies, medical device manufacturers or political action organizations.
Copyright © 2022, MedShadow Foundation. all rights reserved. Designed by Dante Steward