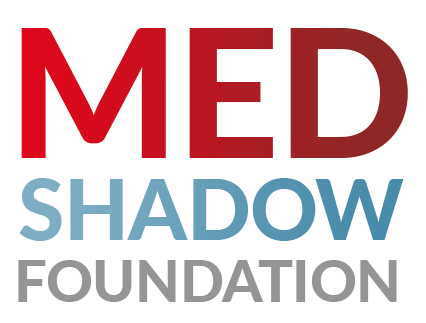 Subscribe to Updates
Get health & wellness insight updates.
These resources will help you find the answers you need when your doctor hands you…
Browsing:
Featured Articles
Recently we've had to familiarize ourselves with yet another virus, monkeypox. As of July 25, the CDC has reported nearly…
Four years ago, when Karen Giuliano went to a Boston hospital for hip replacement surgery, she was given a pale-pink…
Two years ago, a researcher who specializes in the safety of breast milk was in the midst of breastfeeding her…
Pharmacists are working in many locations, not just behind the counter at the drugstore. Clinical pharmacists are in hospitals, assisted-living…
The Northern Hemisphere is in the midst of yet another record-breaking heat wave. 1,700 people died from heat-related causes in…
For a relatively new treatment, testosterone therapy has already generated more than its share of controversy. While testosterone has been…
As we slather on sunscreen to emerge for the summer, some dermatologists and sunscreen users of color are taking to…
Most of us know that smoking—be it conventional cigarettes or electronic cigarettes (e-cigarettes)–is likely to harm our health in some…
When the first COVID-19 vaccination was authorized back in December  2020, millions of eligible people lined up at vaccination sites,…
Download the full Burnout or Depression Infograph. Puja Aggarwal, MD, a neurologist, remembers the time six years ago she experienced…
MedShadow Foundation is an independent nonprofit health & wellness journalism organization focused on helping to protect lives from the side effects of medication and lower risk alternative health options.

We help protect your life and the lives of your family by making sure you have the information you need to make informed decisions about the risks, benefits and alternatives to medicines.

Even though MedShadow is nonprofit, we refuse to accept support from pharmaceutical companies or medical device manufacturers. You can be sure that our information is free from the influence of pharmaceutical companies.
FIND ARTICLES
Conditions
Symptoms & Concerns
Medications
SUPPORT
Contribute
Donate
Contact
Talk to your healthcare provider about any concerns you have about your medicines.
MedShadow Foundation does not provide medical advice, diagnosis or treatment.
This site complies with the HONcode standard for trustworthy health information: verify here.
MedShadow Foundation is a registered 501(c)(3) non-profit organization. MedShadow does not accept advertising or contributions from pharmaceutical companies, medical device manufacturers or political action organizations.
Copyright © 2022, MedShadow Foundation. all rights reserved. Designed by Dante Steward