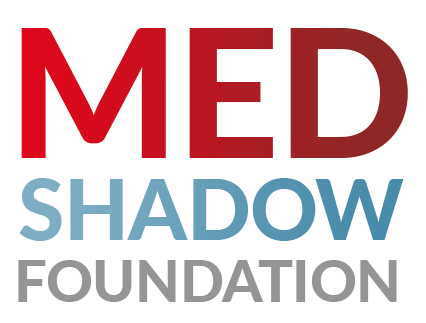 Subscribe to Updates
Get health & wellness insight updates.
Recently we've had to familiarize ourselves with yet another virus, monkeypox. As of July 25,…
As yoga continues to rise in popularity, it may help reduce the use of medications for some common medical conditions.…
Since the Covid-19 pandemic began, some people have flocked outdoors. They have been hiking, biking, camping, picnicking and spending time…
Happy Monday. We're hoping that your week is off to a good start. We're pleased to have good news to…
If you spend any time talking about health with older Americans, the topic of beta blockers will inevitably come up.…
A series of hypertension drug recalls has been making news since last year. If you hear a drug you are…
Just 30 minutes of exercise a day can reduce blood pressure in older people who are overweight or obese almost…
Most drugs used to treat various cardiovascular conditions are safe to use in pregnancy, according to a new analysis. Researchers…
The FDA is warning that there is a shortage of the commonly prescribed blood pressure drug valsartan due to ongoing…
With cold and flu season in full swing, people with high blood pressure that is not controlled well or who…
If your doctor has put you on a medication for hypertension, it is likely either an ACE inhibitor or an…
MedShadow Foundation is an independent nonprofit health & wellness journalism organization focused on helping to protect lives from the side effects of medication and lower risk alternative health options.

We help protect your life and the lives of your family by making sure you have the information you need to make informed decisions about the risks, benefits and alternatives to medicines.

Even though MedShadow is nonprofit, we refuse to accept support from pharmaceutical companies or medical device manufacturers. You can be sure that our information is free from the influence of pharmaceutical companies.
FIND ARTICLES
Conditions
Symptoms & Concerns
Medications
SUPPORT
Contribute
Donate
Contact
Talk to your healthcare provider about any concerns you have about your medicines.
MedShadow Foundation does not provide medical advice, diagnosis or treatment.
This site complies with the HONcode standard for trustworthy health information: verify here.
MedShadow Foundation is a registered 501(c)(3) non-profit organization. MedShadow does not accept advertising or contributions from pharmaceutical companies, medical device manufacturers or political action organizations.
Copyright © 2022, MedShadow Foundation. all rights reserved. Designed by Dante Steward