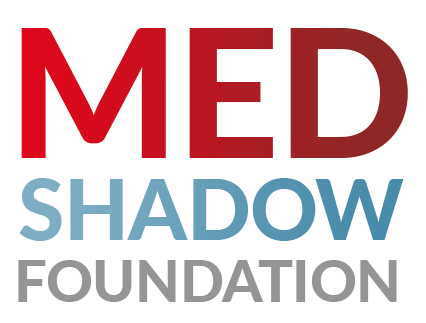 Subscribe to Updates
Get health & wellness insight updates.
These resources will help you find the answers you need when your doctor hands you…
Browsing:
methylphenidate
If you take a medication for a psychiatric condition, you may have experienced troubled sleep — insomnia, daytime sleepiness, or…
Is weed a schedule 5 drug? What about ketamine or gabapentin? Here is a list of drugs by schedule from 1 – 5. Drugs in Schedules IV (4) and V (5) are considered to be the highest risk for abuse, addiction or harm.
A commonly prescribed class of drugs used to treat ADHD (attention deficit/hyperactivity disorder) may slightly increase the risk of developing…
Ritalin, Vyvanse, Adderall are often used for ADHD management. Are they safe? Are there alternatives?
Some really useful drugs have irksome side effects, but not all of those persist. Soldier through one or more unpleasant…
The FDA has approved Baxdela (delafloxacin), a fluoroquinolone antibiotic that is used to treat acute bacterial skin and skin structure…
A 6-question test purports to diagnose ADHD in adults. Can such a simple test screen for ADHD when many of…
An increasing number of children are visiting their doctor for treatment of attention deficit/hyperactivity disorder (ADHD), and along with it,…
Behavioral interventions are better than stimulant medication in helping children with ADHD (attention deficit/hyperactivity disorder) with completing homework. Researchers enrolled…
Finding the right type and dose of ADHD meds for each child is trial and error. Luckily, some techniques can…
MedShadow Foundation is an independent nonprofit health & wellness journalism organization focused on helping to protect lives from the side effects of medication and lower risk alternative health options.

We help protect your life and the lives of your family by making sure you have the information you need to make informed decisions about the risks, benefits and alternatives to medicines.

Even though MedShadow is nonprofit, we refuse to accept support from pharmaceutical companies or medical device manufacturers. You can be sure that our information is free from the influence of pharmaceutical companies.
FIND ARTICLES
Conditions
Symptoms & Concerns
Medications
SUPPORT
Contribute
Donate
Contact
Talk to your healthcare provider about any concerns you have about your medicines.
MedShadow Foundation does not provide medical advice, diagnosis or treatment.
This site complies with the HONcode standard for trustworthy health information: verify here.
MedShadow Foundation is a registered 501(c)(3) non-profit organization. MedShadow does not accept advertising or contributions from pharmaceutical companies, medical device manufacturers or political action organizations.
Copyright © 2022, MedShadow Foundation. all rights reserved. Designed by Dante Steward