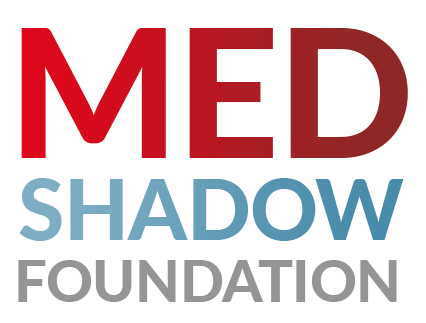 Subscribe to Updates
Get health & wellness insight updates.
Recently we've had to familiarize ourselves with yet another virus, monkeypox. As of June 9,…
Though it's general knowledge that you shouldn't drink or smoke when pregnant, there's a surprisingly low number of studies —…
We all know that smoking can lead to major health issues and that it can worsen other medical conditions. Quitting…
By Diane Archer JustCareUSA.org Smoking is the top cause for preventable death in the US. If you smoke, the good…
Saying youth smoking of e-cigarettes is reaching "epidemic proportions," the FDA has ordered the manufacturers of the 5 top e-cigarettes…
The FDA and the Federal Trade Commission are cracking down on manufacturers selling e-liquids used in e-cigarettes because some are…
Health organizations are suing the FDA for postponing regulations for electronic cigarettes and cigars. The lawsuit comes after the FDA…
The FDA is considering restricting or banning menthol and other flavorings in tobacco products. The agency issued an advance notice…
The FDA has proposed lowering nicotine levels in tobacco cigarettes to curb addiction. In an effort to regulate tobacco and…
Smokeless tobacco devices that are marketed as a safer alternative to traditional cigarettes may not be as harmless as claimed,…
A new report suggests that vaping is a gateway for teens to start tobacco smoking, but may help adults quit…
MedShadow Foundation is an independent nonprofit health & wellness journalism organization focused on helping to protect lives from the side effects of medication and lower risk alternative health options.

We help protect your life and the lives of your family by making sure you have the information you need to make informed decisions about the risks, benefits and alternatives to medicines.

Even though MedShadow is nonprofit, we refuse to accept support from pharmaceutical companies or medical device manufacturers. You can be sure that our information is free from the influence of pharmaceutical companies.
FIND ARTICLES
Conditions
Symptoms & Concerns
Medications
SUPPORT
Contribute
Donate
Contact
Talk to your healthcare provider about any concerns you have about your medicines.
MedShadow Foundation does not provide medical advice, diagnosis or treatment.
This site complies with the HONcode standard for trustworthy health information: verify here.
MedShadow Foundation is a registered 501(c)(3) non-profit organization. MedShadow does not accept advertising or contributions from pharmaceutical companies, medical device manufacturers or political action organizations.
Copyright © 2022, MedShadow Foundation. all rights reserved. Designed by Dante Steward