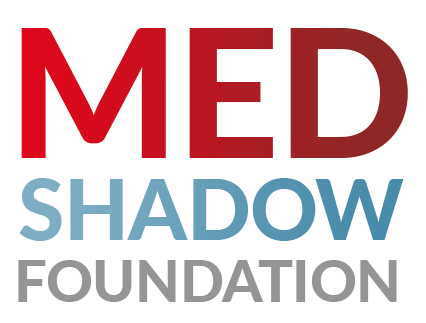 Subscribe to Updates
Get health & wellness insight updates.
Recently we've had to familiarize ourselves with yet another virus, monkeypox. As of June 9,…
If you think Viagra is the only way to deal with erectile dysfunction, think again. Here are six ED options,…
The 8 most important factors to consider when deciding whether to try Erectile Dysfunction (ED) drugs An estimated 30 million…
Fish oil doesn't help improve uncontrolled asthma in adolescents and young adults who are overweight or obese. Researchers recruited overweight…
Imagine if a prescription medication you were taking was found to contain another drug or ingredient that wasn't supposed to…
Many dietary supplements that are purported treatments for erectile dysfunction, weight loss and muscle building contain pharmaceutical or unapproved drugs…
Drugs that treat erectile dysfunction (ED), like Viagra (sildenafil), do not increase the risk of developing a kind of deadly…
Advertisements for low testosterone gels, better known as low T, have plastered the airwaves for years. Now there's evidence that…
Chocolate is synonymous with Valentine's Day, but does it help spice things up romantically? What food and drinks improve libido…
The FDA has fast-tracked for potential approval a derivative of the party drug ketamine for major depression. The drug, esketamine,…
Consumers may want to think twice about buying nutritional supplements for weight loss or increased sex drive after prescription drugs,…
MedShadow Foundation is an independent nonprofit health & wellness journalism organization focused on helping to protect lives from the side effects of medication and lower risk alternative health options.

We help protect your life and the lives of your family by making sure you have the information you need to make informed decisions about the risks, benefits and alternatives to medicines.

Even though MedShadow is nonprofit, we refuse to accept support from pharmaceutical companies or medical device manufacturers. You can be sure that our information is free from the influence of pharmaceutical companies.
FIND ARTICLES
Conditions
Symptoms & Concerns
Medications
SUPPORT
Contribute
Donate
Contact
Talk to your healthcare provider about any concerns you have about your medicines.
MedShadow Foundation does not provide medical advice, diagnosis or treatment.
This site complies with the HONcode standard for trustworthy health information: verify here.
MedShadow Foundation is a registered 501(c)(3) non-profit organization. MedShadow does not accept advertising or contributions from pharmaceutical companies, medical device manufacturers or political action organizations.
Copyright © 2022, MedShadow Foundation. all rights reserved. Designed by Dante Steward