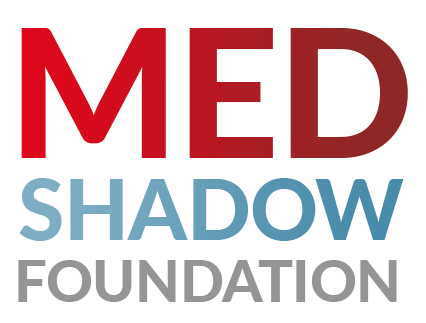 Subscribe to Updates
Get health & wellness insight updates.
These resources will help you find the answers you need when your doctor hands you…
Shalamar suffered from chronic insomnia. She couldn't fall asleep after her late-night shifts as a server at a New York…
We have all heard of DNA genetic-testing services like 23andMe. After I suffered adverse reactions from the antibiotic Levaquin, I…
If you take a medication for a psychiatric condition, you may have experienced troubled sleep — insomnia, daytime sleepiness, or…
For teens and children with migraines, feeling stressed is a significant migraine trigger — both during the stressful time and afterward. Those who suffer from migraines need to be aware and vigilant with their self-care to help decrease the number of migraines.
I was living in a tunnel vision of dark depression, and there was barely a glimmer of hope at the…
If a core goal of our nation is to have the healthiest population possible, then we need to rethink, regroup, and restore our commitment to health practices and processes that are aligned with this mission.
One woman's story with breast cancer, learning how cancer grows and discovering alternative methods of treating cancer.
I started taking the pill when I was in college, not as a method of birth control, but because it…
Medications Perpetuate the Diagnosis: As a registered nurse with a sincere passion for what I do, I'm very frequently in…
We are all aware that medications have side effects. We hear the long list rattled off at the end of…
MedShadow Foundation is an independent nonprofit health & wellness journalism organization focused on helping to protect lives from the side effects of medication and lower risk alternative health options.

We help protect your life and the lives of your family by making sure you have the information you need to make informed decisions about the risks, benefits and alternatives to medicines.

Even though MedShadow is nonprofit, we refuse to accept support from pharmaceutical companies or medical device manufacturers. You can be sure that our information is free from the influence of pharmaceutical companies.
FIND ARTICLES
Conditions
Symptoms & Concerns
Medications
SUPPORT
Contribute
Donate
Contact
Talk to your healthcare provider about any concerns you have about your medicines.
MedShadow Foundation does not provide medical advice, diagnosis or treatment.
This site complies with the HONcode standard for trustworthy health information: verify here.
MedShadow Foundation is a registered 501(c)(3) non-profit organization. MedShadow does not accept advertising or contributions from pharmaceutical companies, medical device manufacturers or political action organizations.
Copyright © 2022, MedShadow Foundation. all rights reserved. Designed by Dante Steward