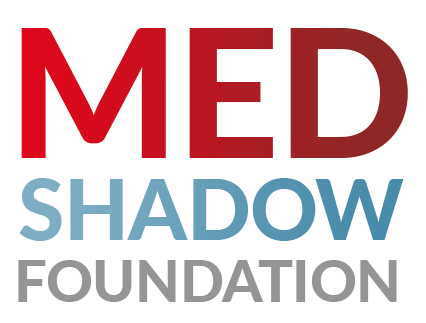 Subscribe to Updates
Get health & wellness insight updates.
Recently we've had to familiarize ourselves with yet another virus, monkeypox. As of July 25,…
Browsing:
Featured Articles
Diethylstilbestrol (DES), a drug given to pregnant women in hopes of preventing preterm births (it doesn't work) was the first…
Since ancient times, cultures across the world have understood that human suffering can have psychological causes. At its core, psychotherapy…
Love the idea of getting more exercise outside, but not sure where to start? Exercising outside benefits us in more…
Happy hour can be a tasty way to relax after a long day, but alcohol can interact with your medicines…
Veda has used both the so-called abortion pill and a dilation and curettage (D&C) procedure to end two separate pregnancies. …
We all know that most exercise is good exercise. With spring weather rolling in, you may want to know that…
Two recently authorized antiviral drugs designed to protect against the most severe outcomes of COVID-19 may be game-changers during the…
Shalamar suffered from chronic insomnia. She couldn't fall asleep after her late-night shifts as a server at a New York…
In the past few years, people across the world have spent more time on video chat programs like Zoom and…
Wouldn't it be great if there were some sort of test you could take to predict which medications are likely…
MedShadow Foundation is an independent nonprofit health & wellness journalism organization focused on helping to protect lives from the side effects of medication and lower risk alternative health options.

We help protect your life and the lives of your family by making sure you have the information you need to make informed decisions about the risks, benefits and alternatives to medicines.

Even though MedShadow is nonprofit, we refuse to accept support from pharmaceutical companies or medical device manufacturers. You can be sure that our information is free from the influence of pharmaceutical companies.
FIND ARTICLES
Conditions
Symptoms & Concerns
Medications
SUPPORT
Contribute
Donate
Contact
Talk to your healthcare provider about any concerns you have about your medicines.
MedShadow Foundation does not provide medical advice, diagnosis or treatment.
This site complies with the HONcode standard for trustworthy health information: verify here.
MedShadow Foundation is a registered 501(c)(3) non-profit organization. MedShadow does not accept advertising or contributions from pharmaceutical companies, medical device manufacturers or political action organizations.
Copyright © 2022, MedShadow Foundation. all rights reserved. Designed by Dante Steward