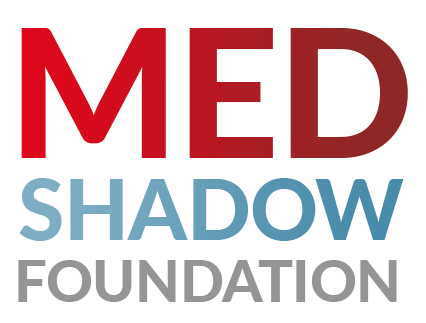 Subscribe to Updates
Get health & wellness insight updates.
Recently we've had to familiarize ourselves with yet another virus, monkeypox. As of July 25,…
"When your whole body is a giant toothache, nothing fixes it," observes Charley Pavlosky, 65, recalling the systemic pain that…
SAMe may be one of the most effective arthritis supplements for osteoarthritis pain that you've never heard of. While many…
Your liver is one of the body's most crucial organs. Unfortunately, many drugs can put extra strain on it. Find out which ones do and how to minimize harm.
Should you take ibuprofen if you have COVID-19? Can taking ibuprofen make you more susceptible to coronavirus? Tylenol or ibuprofen, what should you take?
I swallowed so many doses of over-the-counter (OTC) cold medication when I was a child. "Cough medicine" was my mother's…
A new survey finds that parents are conflicted about opioid use in children. While more than half are concerned that…
With cold and flu season in full swing, people with high blood pressure that is not controlled well or who…
While the benefits of birth control are obvious, each method has its drawbacks. Keeping up with daily birth control pills,…
By
admin
6 Mins Read
59

Views
Gout has a name-recognition problem. Even though its prevalence is increasing dramatically in the US, many physicians don't recognize how…
A pain reliever that is available both over-the-counter and via prescription is associated with an increased risk of major cardiovascular…
MedShadow Foundation is an independent nonprofit health & wellness journalism organization focused on helping to protect lives from the side effects of medication and lower risk alternative health options.

We help protect your life and the lives of your family by making sure you have the information you need to make informed decisions about the risks, benefits and alternatives to medicines.

Even though MedShadow is nonprofit, we refuse to accept support from pharmaceutical companies or medical device manufacturers. You can be sure that our information is free from the influence of pharmaceutical companies.
FIND ARTICLES
Conditions
Symptoms & Concerns
Medications
SUPPORT
Contribute
Donate
Contact
Talk to your healthcare provider about any concerns you have about your medicines.
MedShadow Foundation does not provide medical advice, diagnosis or treatment.
This site complies with the HONcode standard for trustworthy health information: verify here.
MedShadow Foundation is a registered 501(c)(3) non-profit organization. MedShadow does not accept advertising or contributions from pharmaceutical companies, medical device manufacturers or political action organizations.
Copyright © 2022, MedShadow Foundation. all rights reserved. Designed by Dante Steward