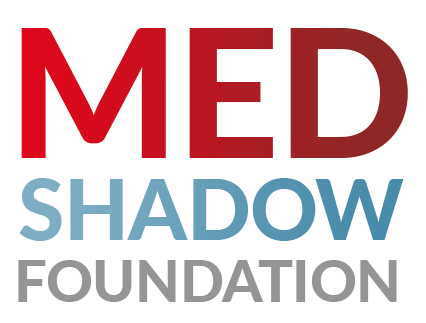 Subscribe to Updates
Get health & wellness insight updates.
These resources will help you find the answers you need when your doctor hands you…
My mother would often declare that I am as stubborn as the Minnesota winter is cold and that I do…
By Dr. Marc Manseau JustCareUSA With the holiday season upon us, there are many opportunities to drink alcohol. Some are…
By
admin
2 Mins Read
57

Views
Children who have infections and are treated with antibiotics are at an increased risk for developing psychiatric disorders, according to…
By
admin
3 Mins Read
Updated:
Two out of three older adults would like to decrease the number of medications they are taking, according to a…
Despite efforts to reduce the use of prescription opioids, a significant number of seniors continue to take them, and an…
JustCareUSA.org To support brain health, we know many things that people should not do, such as smoke, drink alcohol heavily,…
The suicides of 2 high-profile individuals has renewed focus on mental illness the same week a CDC report found a…
It's time to face the reality that the epidemic of school shootings is as much a public health issue as…
Singer Mariah Carey's recent brave revelation that she suffers from bipolar disorder is a shining example of how celebrities can…
More than three-quarters of Americans — 78% — say they are willing to try non-drug alternatives for pain before turning…
MedShadow Foundation is an independent nonprofit health & wellness journalism organization focused on helping to protect lives from the side effects of medication and lower risk alternative health options.

We help protect your life and the lives of your family by making sure you have the information you need to make informed decisions about the risks, benefits and alternatives to medicines.

Even though MedShadow is nonprofit, we refuse to accept support from pharmaceutical companies or medical device manufacturers. You can be sure that our information is free from the influence of pharmaceutical companies.
FIND ARTICLES
Conditions
Symptoms & Concerns
Medications
SUPPORT
Contribute
Donate
Contact
Talk to your healthcare provider about any concerns you have about your medicines.
MedShadow Foundation does not provide medical advice, diagnosis or treatment.
This site complies with the HONcode standard for trustworthy health information: verify here.
MedShadow Foundation is a registered 501(c)(3) non-profit organization. MedShadow does not accept advertising or contributions from pharmaceutical companies, medical device manufacturers or political action organizations.
Copyright © 2022, MedShadow Foundation. all rights reserved. Designed by Dante Steward