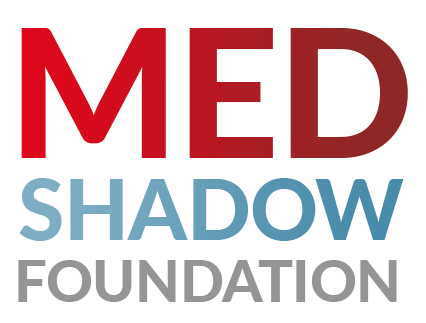 Subscribe to Updates
Get health & wellness insight updates.
Recently we've had to familiarize ourselves with yet another virus, monkeypox. As of June 9,…
Physician's assistant Ben Tanner lives alone. During the pandemic, he's spent much of the time at home, working online. Because…
By
admin
4 Mins Read
Updated:
Antidepressants present a counterintuitive challenge.  The most popular ones have been dogged for decades by claims that they can increase…
Abilify and Abilify MyCite are prescribed for bi-polar, depression, ADHD, autism, schizophrenia and more. For some it's a life saver, but for others Abilify's side effects can include diabetes, suicidal thoughts, sexual dysfunction and more. Read this 2-part series on the pros and cons of Abilify.
Anxiety can be debilitating. Anxiety meds might help, but learn about the possible side effects and consider the options of alternative medicines.
Government guidelines lead some pain docs to cut their patients' access to opioids leaving them no alternatives.
The suicides of 2 high-profile individuals has renewed focus on mental illness the same week a CDC report found a…
My life used to look very different back in 2003 than it does today. I was married to my best…
The flu medication Tamiflu (oseltamivir) is not associated with an increased risk of suicide among children, according to a new…
Women using hormonal contraceptives –- such as the birth control pill, vaginal rings and hormonal IUDs –- have double the…
A loophole that allows generic drugmakers to avoid liability over side effects may be ending thanks to a ruling in…
MedShadow Foundation is an independent nonprofit health & wellness journalism organization focused on helping to protect lives from the side effects of medication and lower risk alternative health options.

We help protect your life and the lives of your family by making sure you have the information you need to make informed decisions about the risks, benefits and alternatives to medicines.

Even though MedShadow is nonprofit, we refuse to accept support from pharmaceutical companies or medical device manufacturers. You can be sure that our information is free from the influence of pharmaceutical companies.
FIND ARTICLES
Conditions
Symptoms & Concerns
Medications
SUPPORT
Contribute
Donate
Contact
Talk to your healthcare provider about any concerns you have about your medicines.
MedShadow Foundation does not provide medical advice, diagnosis or treatment.
This site complies with the HONcode standard for trustworthy health information: verify here.
MedShadow Foundation is a registered 501(c)(3) non-profit organization. MedShadow does not accept advertising or contributions from pharmaceutical companies, medical device manufacturers or political action organizations.
Copyright © 2022, MedShadow Foundation. all rights reserved. Designed by Dante Steward