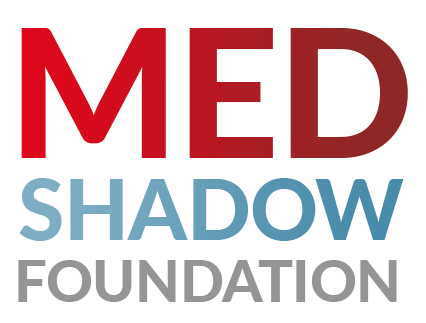 Subscribe to Updates
Get health & wellness insight updates.
Recently we've had to familiarize ourselves with yet another virus, monkeypox. As of June 9,…
In early September, while picking up a prescription refill at my local pharmacy, I noticed signs all over the store…
Women who have a cesarean delivery may experience less pain by taking a non-opioid analgesic rather than an opioid medication.…
Taking a commonly used antiepileptic drug while pregnant may increase the risk of attention deficit/hyperactivity disorder (ADHD) in offspring. Danish…
Mothers-to-be who consume moderate to high levels of caffeine may unknowingly increase their child's risk of being overweight in early…
The FDA has issued draft guidance recommending that pharmaceutical companies include pregnant women in their clinical trials. The document outlines how…
It depends on the drug, on the timing during pregnancy and what you consider safe. Are you pregnant (or considering…
Judith Helfand, a documentary filmmaker, used her own experience as a DES daughter as the basis of a documentary to…
By
admin
1 Min Read
Updated:
Mothers-to-be who take milk probiotics may have a lower risk of experiencing preeclampsia, premature birth and other pregnancy complications, according…
A medication commonly prescribed for morning sickness may not be effective, according to a new report published in the journal…
Mothers-to-be should carefully consider how often they take the pain reliever Tylenol (acetaminophen) during the early stages of their pregnancy…
MedShadow Foundation is an independent nonprofit health & wellness journalism organization focused on helping to protect lives from the side effects of medication and lower risk alternative health options.

We help protect your life and the lives of your family by making sure you have the information you need to make informed decisions about the risks, benefits and alternatives to medicines.

Even though MedShadow is nonprofit, we refuse to accept support from pharmaceutical companies or medical device manufacturers. You can be sure that our information is free from the influence of pharmaceutical companies.
FIND ARTICLES
Conditions
Symptoms & Concerns
Medications
SUPPORT
Contribute
Donate
Contact
Talk to your healthcare provider about any concerns you have about your medicines.
MedShadow Foundation does not provide medical advice, diagnosis or treatment.
This site complies with the HONcode standard for trustworthy health information: verify here.
MedShadow Foundation is a registered 501(c)(3) non-profit organization. MedShadow does not accept advertising or contributions from pharmaceutical companies, medical device manufacturers or political action organizations.
Copyright © 2022, MedShadow Foundation. all rights reserved. Designed by Dante Steward