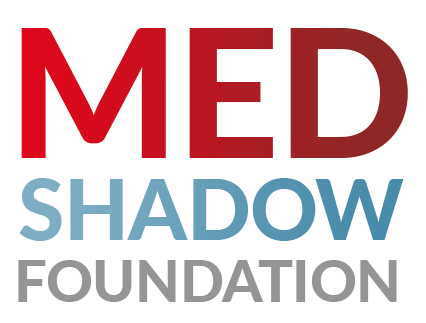 Subscribe to Updates
Get health & wellness insight updates.
Recently we've had to familiarize ourselves with yet another virus, monkeypox. As of June 9,…
If you take a medication for a psychiatric condition, you may have experienced troubled sleep — insomnia, daytime sleepiness, or…
Ritalin, Vyvanse, Adderall are often used for ADHD management. Are they safe? Are there alternatives?
Nearly 20% of children have taken at least 1 prescription medication in the last month, and 7.5% took 2 or…
People with ADHD (attention deficit/hyperactivity disorder) that have taken stimulant medications for a long time also have a higher likelihood…
A new study published in JAMA has found that prescription drug use among adolescents has dropped. The use of antibiotics,…
Attention deficit/hyperactivity drug (ADHD) medication use for women in their late 20s and early 30s jumped 700% between 2013 and 2015,…
The late 1990s and early 2000s saw a number of prescription drugs come to market that ended up causing grave…
A 6-question test purports to diagnose ADHD in adults. Can such a simple test screen for ADHD when many of…
Children with attention-deficit/hyperactivity disorder (ADHD) that are treated with stimulant drugs into adulthood not only face the risk of stunted…
An increasing number of children are visiting their doctor for treatment of attention deficit/hyperactivity disorder (ADHD), and along with it,…
MedShadow Foundation is an independent nonprofit health & wellness journalism organization focused on helping to protect lives from the side effects of medication and lower risk alternative health options.

We help protect your life and the lives of your family by making sure you have the information you need to make informed decisions about the risks, benefits and alternatives to medicines.

Even though MedShadow is nonprofit, we refuse to accept support from pharmaceutical companies or medical device manufacturers. You can be sure that our information is free from the influence of pharmaceutical companies.
FIND ARTICLES
Conditions
Symptoms & Concerns
Medications
SUPPORT
Contribute
Donate
Contact
Talk to your healthcare provider about any concerns you have about your medicines.
MedShadow Foundation does not provide medical advice, diagnosis or treatment.
This site complies with the HONcode standard for trustworthy health information: verify here.
MedShadow Foundation is a registered 501(c)(3) non-profit organization. MedShadow does not accept advertising or contributions from pharmaceutical companies, medical device manufacturers or political action organizations.
Copyright © 2022, MedShadow Foundation. all rights reserved. Designed by Dante Steward