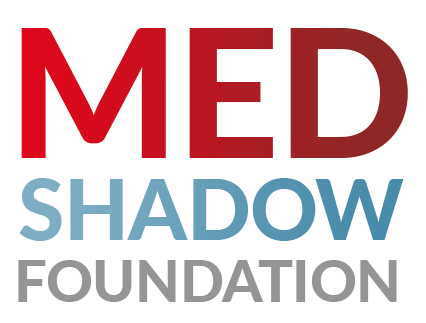 Subscribe to Updates
Get health & wellness insight updates.
These resources will help you find the answers you need when your doctor hands you…
If you suffer from anxiety, panic disorder, or insomnia, your doctor may have prescribed you what's known as benzodiazepines (or…
What were the most popular stories we published in 2018? Our Top 10 includes two stories on drugs that have…
Patients who receive an opioid medication after surgery only use a small fraction of what they are prescribed, a finding…
Black market sales of opioid prescription drugs online have significantly increased since the DEA (Drug Enforcement Administration) restricted the sales…
In more than 25 states, levothyroxine — a treatment for underactive thyroid — is the most-prescribed drug. And in 10…
The Trump Administration has unveiled a new opioid plan that involves developing a vaccine to combat opioid addiction. It also…
A bipartisan group of senators has introduced a bill limiting opioid prescriptions for acute pain to 3 days. Eight senators,…
The Department of Justice (DOJ) will form a task force to go after drug companies that have contributed to the…
A 6-year-old girl from Northern Texas tried jumping out of a window after taking the popular flu prevention medication Tamiflu.…
If you have a lot of pain in your leg or arm, you might be expecting (and hoping!) that your…
MedShadow Foundation is an independent nonprofit health & wellness journalism organization focused on helping to protect lives from the side effects of medication and lower risk alternative health options.

We help protect your life and the lives of your family by making sure you have the information you need to make informed decisions about the risks, benefits and alternatives to medicines.

Even though MedShadow is nonprofit, we refuse to accept support from pharmaceutical companies or medical device manufacturers. You can be sure that our information is free from the influence of pharmaceutical companies.
FIND ARTICLES
Conditions
Symptoms & Concerns
Medications
SUPPORT
Contribute
Donate
Contact
Talk to your healthcare provider about any concerns you have about your medicines.
MedShadow Foundation does not provide medical advice, diagnosis or treatment.
This site complies with the HONcode standard for trustworthy health information: verify here.
MedShadow Foundation is a registered 501(c)(3) non-profit organization. MedShadow does not accept advertising or contributions from pharmaceutical companies, medical device manufacturers or political action organizations.
Copyright © 2022, MedShadow Foundation. all rights reserved. Designed by Dante Steward