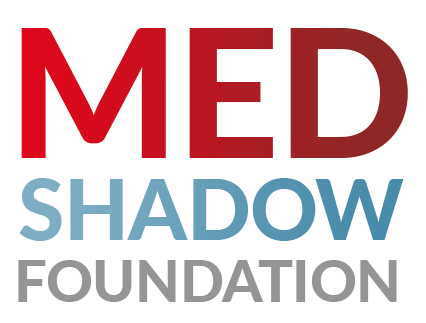 Subscribe to Updates
Get health & wellness insight updates.
Recently we've had to familiarize ourselves with yet another virus, monkeypox. As of July 25,…
One woman's story with breast cancer, learning how cancer grows and discovering alternative methods of treating cancer.
Among growing concern about Breast Implant Illness (BII) and a cancer linked to breast implants, the FDA announced new guidelines…
Breast cancer occurs when malignant tumors develop in the breast, often in the lobules (the milk-producing glands) or in the…
Breast Cancer, HRT Women with a prior hysterectomy given estrogen-only HRT (conjugated equine estrogen) had a 23% reduction in breast…
Conducting a biopsy on a woman who has DCIS, early breast cancer, gets no benefit from sentinel lymph node biopsies and can be very much harmed by them. Read more and talk to your doctor.
Certain risk factors for breast cancer, such as age and family history, are beyond our control. But changing our diet — to eliminate certain foods and add others — can make a big difference. A healthy diet can help keep weight down, build a body's immunity and decrease the risk of breast cancer.
The FDA is pushing to get men into breast cancer trials. Instead, let's get women, children, ethnic groups and elders into trials dominated by men.
Breast cancer tops the list this week with two research studies concluding worse news than expected. For those who continue…
Less medicine and a little less food are the themes for keeping healthy this week.  Be well.  Breast Cancer…
Chemo travels throughout your body and is non-selective, meaning the drugs kill any cell that divides quickly anywhere in your body. Because of that, chemo has limited effectiveness and, as is widely known, very bad side effects.  Is Artifical Intelligence the answer?
MedShadow Foundation is an independent nonprofit health & wellness journalism organization focused on helping to protect lives from the side effects of medication and lower risk alternative health options.

We help protect your life and the lives of your family by making sure you have the information you need to make informed decisions about the risks, benefits and alternatives to medicines.

Even though MedShadow is nonprofit, we refuse to accept support from pharmaceutical companies or medical device manufacturers. You can be sure that our information is free from the influence of pharmaceutical companies.
FIND ARTICLES
Conditions
Symptoms & Concerns
Medications
SUPPORT
Contribute
Donate
Contact
Talk to your healthcare provider about any concerns you have about your medicines.
MedShadow Foundation does not provide medical advice, diagnosis or treatment.
This site complies with the HONcode standard for trustworthy health information: verify here.
MedShadow Foundation is a registered 501(c)(3) non-profit organization. MedShadow does not accept advertising or contributions from pharmaceutical companies, medical device manufacturers or political action organizations.
Copyright © 2022, MedShadow Foundation. all rights reserved. Designed by Dante Steward